Announcement of Apollo Silicone Promotion "Gratitude & Connection"
06/08/2020
During the return of the nCov epidemic, many businesses are restricted from operating, causing impacts on general business. In the spirit of accompanying, sharing, and supporting customers, Apollo Silicone Joint Stock Company would like to send our loyal customers a special offer.
SPECIAL PROMOTION PROMOTION "Grief and CONNECTION"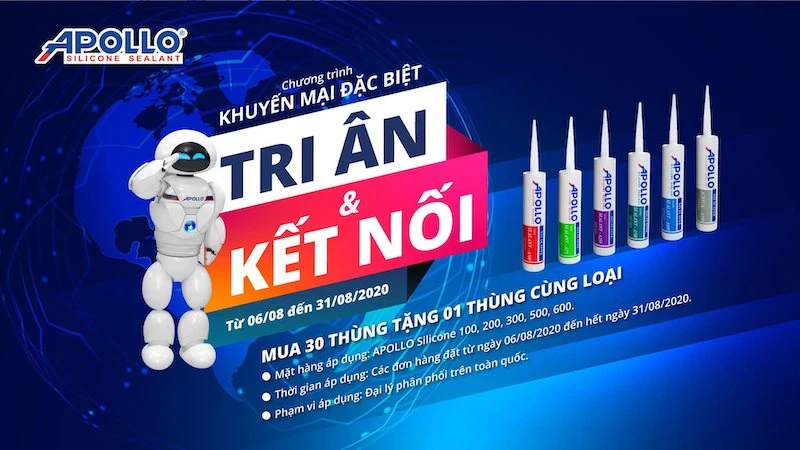 To show gratitude and share with the customers, Apollo Silicone applies reverse support to our direct agents with 3 days of sales: 03-04-05/08/2020, so that the dealer can support the level 2 system.
For more information about the program, please contact Sales Department directly:
South Region - 0988 889 635
North Region - 0981 175 012.
We hope that the programs will strengthen the relationship between the Company and customers.