Apollo Silicone and outstanding activities at VietBuild 2019
27/06/2019
Vietbuild International Exhibition 2019 Topic "Construction - Building Materials - Real Estate - Interior decoration and exterior decoration" with a scale of 2500 booths took place from June 19 to June 23 / 2019 in Ho Chi Minh City. Continuing to attend Vietbuild this time as the main sponsor, APOLLO silicone has brought the most high-quality products and technical consulting services from leading experts at home and abroad.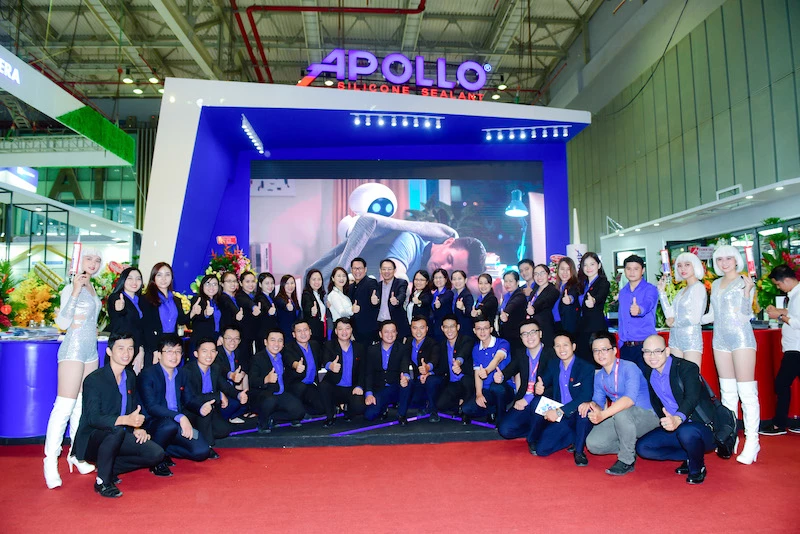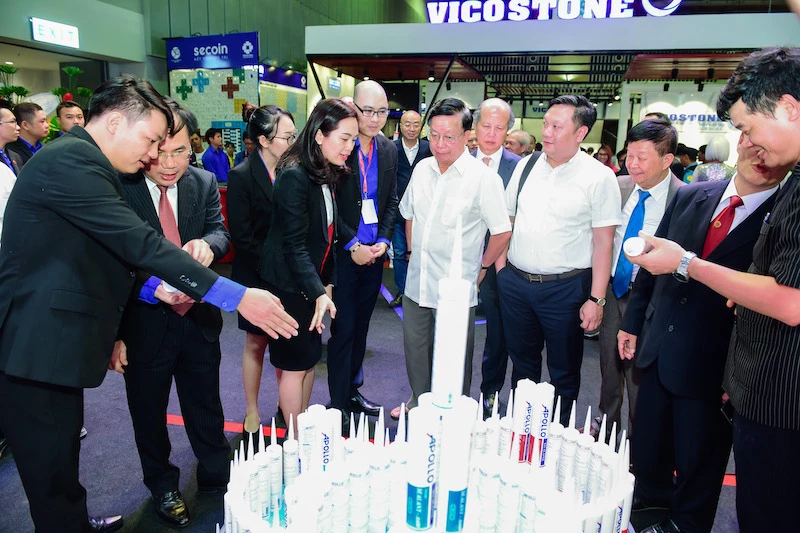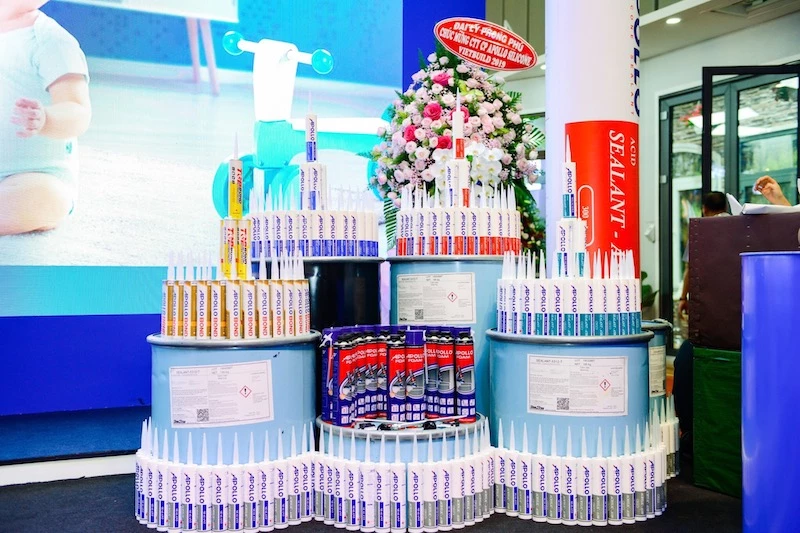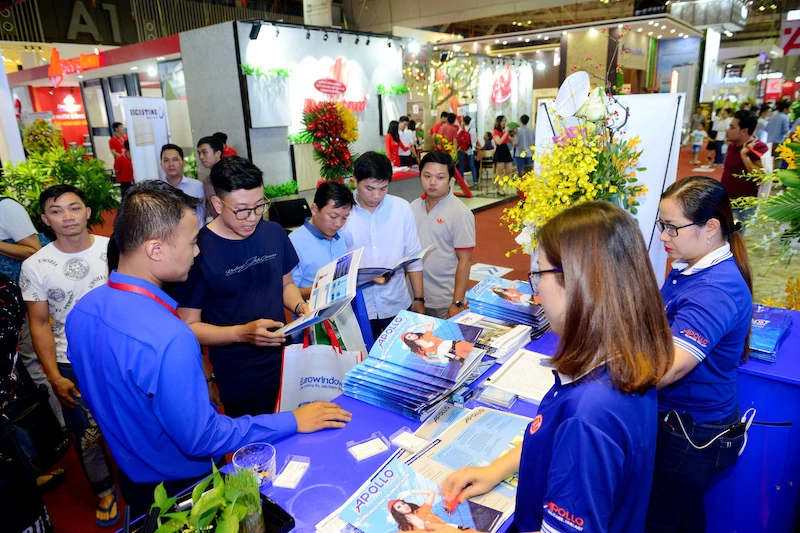 Stopping at the APOLLO Silicone booth, visitors also experienced a lot of new and attractive activities. Everyone could enjoy a strong coffee cup sponsored by NHA TIEN in the vibrant media space. In addition, the mini-show program on June 22 attracted a large number of participants with fun interactive games like silicone shooting exams, silicone display, quizzes, and meaningful gifts from brands, like raincoats, backpacks, helmets, etc.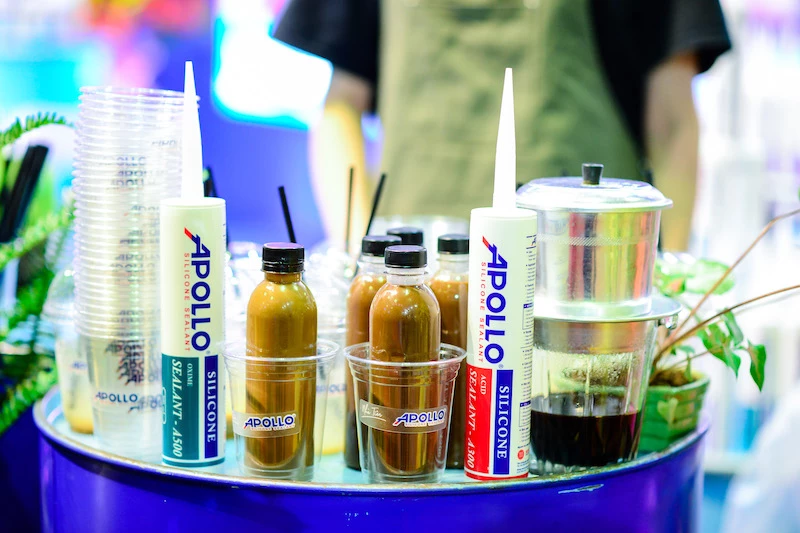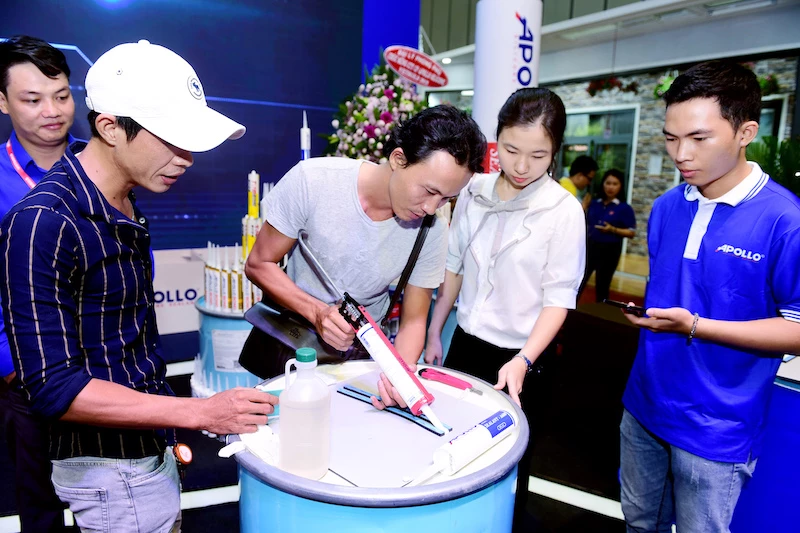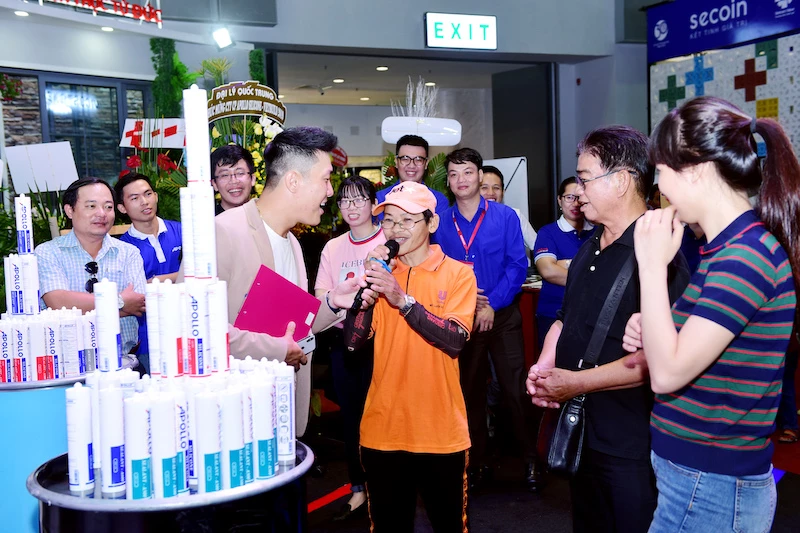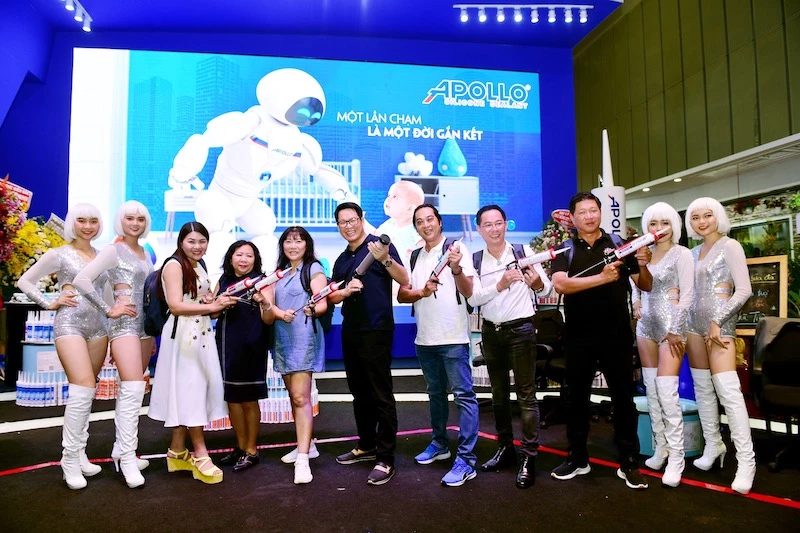 More specifically, before the opening of the exhibition, APOLLO silicone has donated silicone construction for all businesses participating in the exhibition to make their booths. Not only does this program create a major echo, but it is also highly appreciated for its practicality in supporting and helping businesses in the same industry.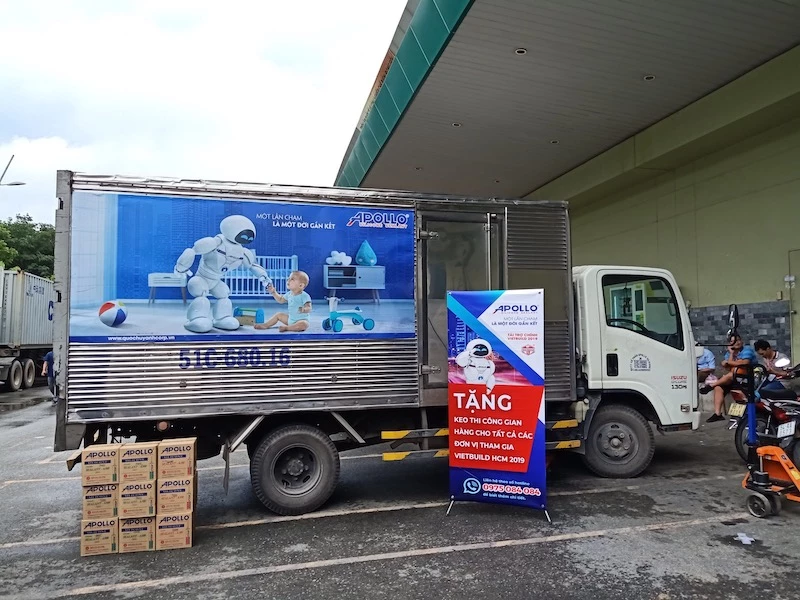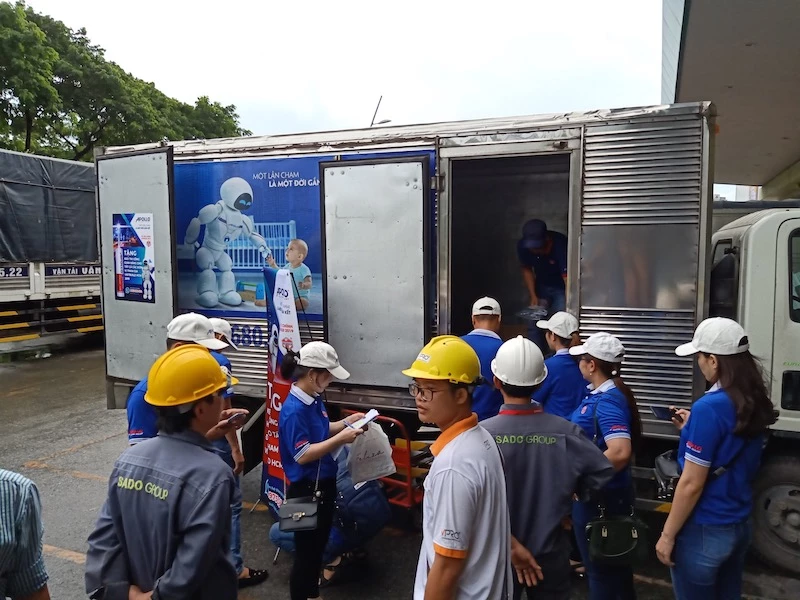 All of these factors have contributed to creating a successful Vietbuild season. At the same time, they contribute to the high level of APOLLO silicone: always pioneering, creative, and breakthroughs.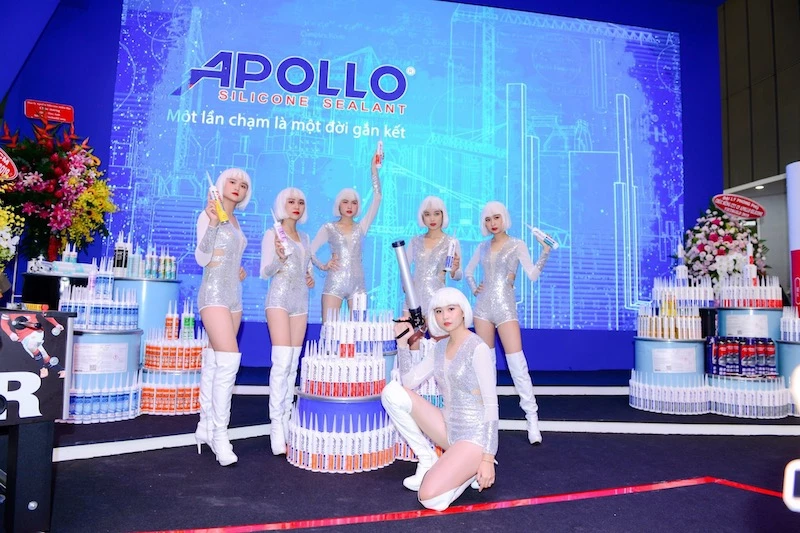 Related topics