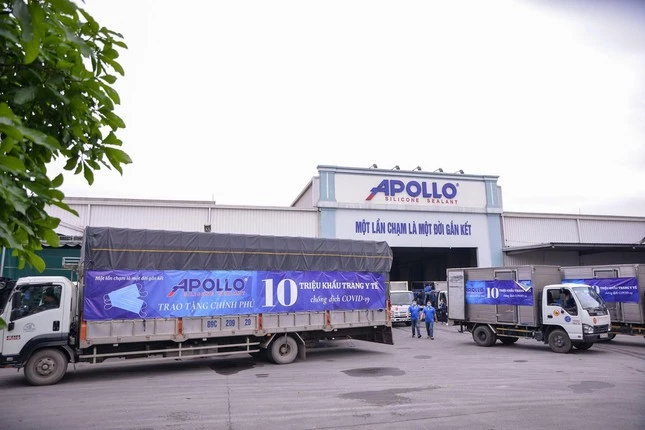 Apollo Silicone Joint Stock Company prepares 10 million masks to support the Government March 2021
January 2021: Many provinces and cities across the country were in difficulty, especially in remote areas of the North. We shared more than 500 gifts to the elderly to bring them a warmer Tet in the New Year of the Ox, 2021.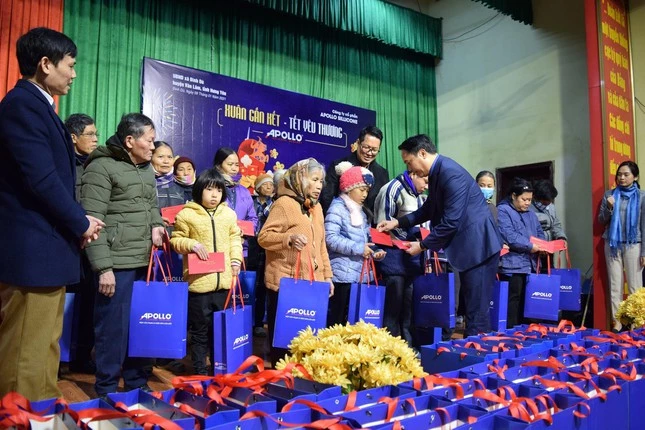 The Board of Directors of Apollo Silicone Joint Stock Company gave gifts to support people in difficult circumstances.
March 2021: When the Covid-19 Vaccine returned for the first time with priority to those on the front lines, Apollo Silicone pioneered in funding 300 million VND into the General Fund - One Heart - Vaccine to overcome Covid-19 launched by HTV.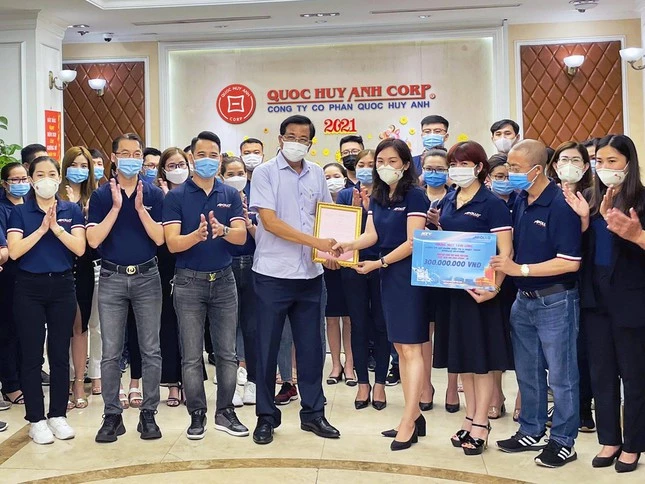 Apollo Silicone Joint Stock Company supports 300 million VND in the COVID-19 Vaccine fund.
May 2021: The Covid-19 pandemic broke out again with a wider spread across 26 Cities and Provinces across the country with OVER 1,100 community infections with new types of virus. Being aware of the emergency of Hanoi, on May 10, 2021, Apollo Silicone promptly launched a fund of 1 BILLION VND to support poor COVID-19 patients at K hospital.
Since then, the pandemic had increased more and more, leading to many consequences in the economy and people's health. We, like other businesses, faced pressures and inflation in the market. But we still put the interests of our customers and the stability of society first. Therefore, we gave millions of masks and disinfectants to customers.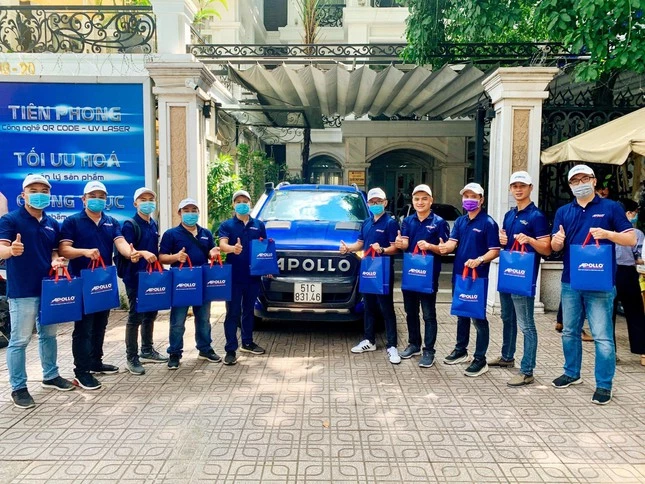 Apollo Silicone Joint Stock Company donates millions of masks and disinfectant bottles to customers.
Besides, we have received a lot of support from our agents, customers, and partners across the country to help 2 key areas Bac Ninh - Bac Giang to overcome the difficulties in both economic and spiritual life.
The total amount of donations we currently have is OVER 2.5 BILLION VND which is expected to be sent to the two areas of Bac Ninh and Bac Giang on June 2, 2021.
The country is going through the most difficult time, Quoc Huy Anh Joint Stock Company will always accompany and be responsible to the society to solve the difficulties and challenges taking place in Vietnam. We continue to keep moving on firmly with our business philosophy "HEART TO HEART" which has been maintained throughout our journey over the years.