If good, why fake Apollo silicone?
11/08/2017
Silicone Sealant is a new but potential industry in the Vietnam market. The birth of silicone increases aesthetics, connections, safety, and quality for construction works and construction materials. The constant development of Silicone Sealant in Vietnam creates an attractive market for foreign partners to invest in and transfer technology. Referring to silicone must mention Apollo, which is the leading brand in the domestic silicone market. Thanks to the cooperation with two large corporations (Dow Corning USA and Shinetsu Japan), Quoc Huy Anh has affirmed with customers about brand stature as well as the superior quality of APOLLO silicone.
Along with the continuous development of the market and customer needs, APOLLO silicone also constantly strives to create significant transformations in its production and business activities. As a major sponsor for Vietbuild exhibitions for many years, along with market access through customer care activities, and market research, APOLLO silicone has created strong beliefs with customers. Therefore, it is now, some profit-motivated individuals and organizations have faked Apollo brand and created the wrongness for customers. Poor quality status is increasingly spreading.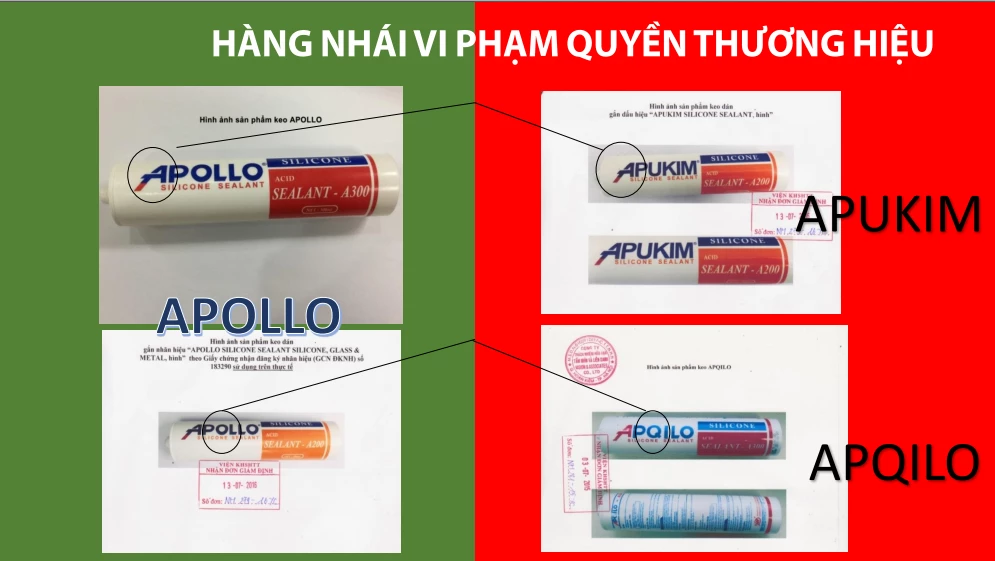 That action not only causes market disorders, adversely affects customer benefits, reduces the quality and safety of the works, but it also causes negative effects on the Apollo brand. To join hands with authorities in warning buyers of poor quality silicone products, which have unknown origins and unclear labels, Quoc Huy Anh has implemented a powerful communication campaign: "If good, why rely on the APOLLO silicone?". This campaign goal is protecting customer benefits, increasing awareness and faith in the APOLLO silicone brand, as well as affirming the position of APOLLO silicone. The campaign spread widely through both online and offline channels and received the enthusiastic support of the majority of customers.
With the principle of business "Tâm truyền tâm", Quoc Huy Anh always wants to achieve the best for the community. Products are developed for customer benefits, not for company profits. Quoc Huy Anh hopes that, through the company's efforts, customers will be provided more information about Silicone Sealant. As a result, customers will have the right choice. Customer safety, the promotion of partners, and the national sustainable development is the greatest success of Huy Anh.