Quoc Huy Anh: Gratitude to "PaperOne Gold Class"
05/09/2022
Quoc Huy Anh Joint Stock Company would like to send wishes of health and peace to customers who have always trusted and accompanied us during the past time.
Over the past year, especially under the negative influence of the epidemic, the Russia-Ukraine war or the supply chain disruption crisis, the price of input materials has continuously increased, the US dollar exchange rate has increased. skyrocketing… has created a huge pressure on domestic and foreign enterprises, especially import enterprises.
However, with the close cooperation between Quoc Huy Anh and April Group, we have continuously had discussions to come up with new programs and special policies to best support customers. goods in difficult times.
With the business philosophy of always putting the word "heart" first and upholding the sincerity of sustainable cooperation, with strong support from April Group, we decided to implement the "Golden Level" gratitude program. PAPERONE" with the desire to share and support PaperOne customers.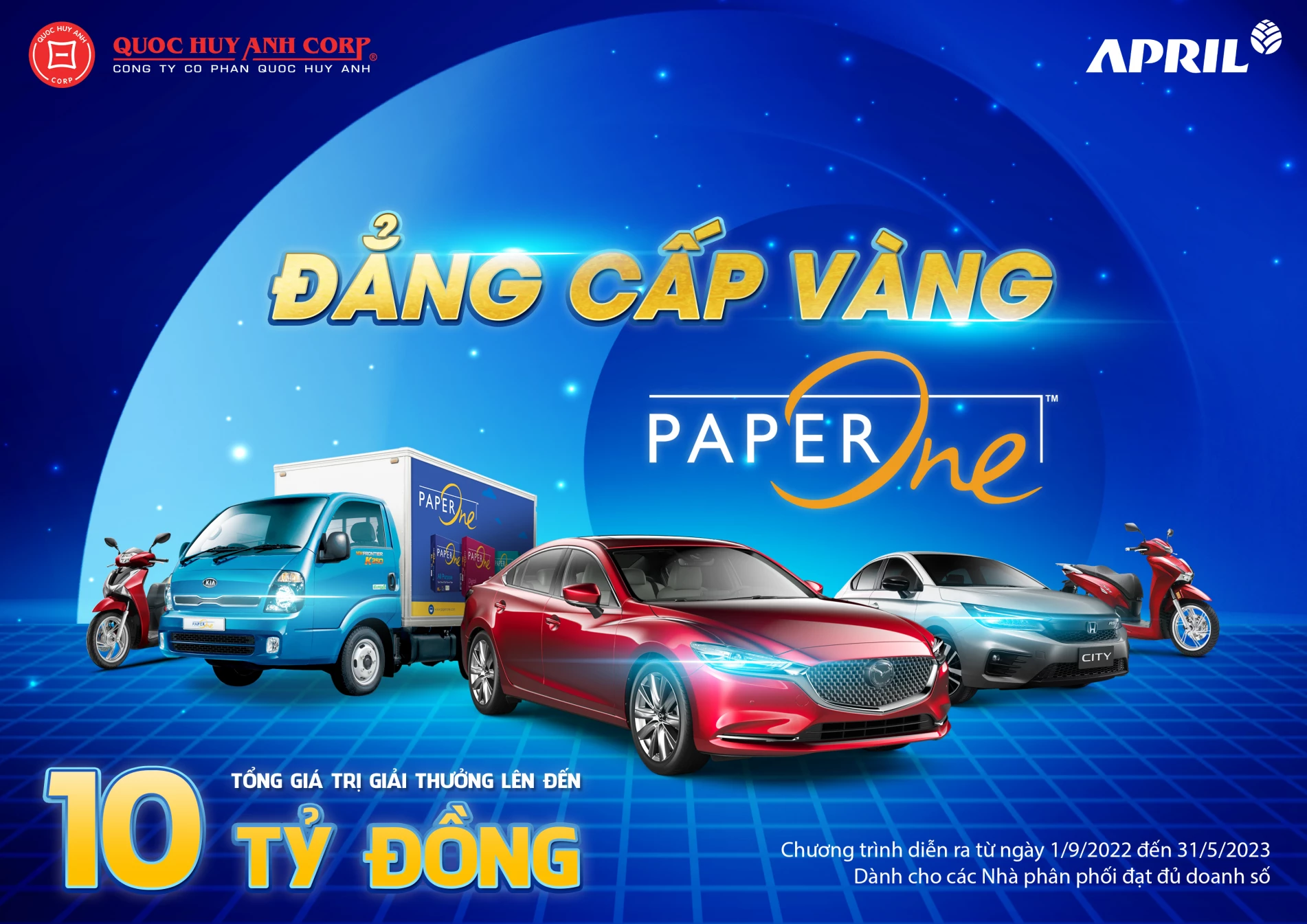 The specific program content is as follows:
-Time: From September 1, 2022 to May 31, 2023.
-Applicable items: PaperOne items (PaperOne 70gsm, -80gsm, 85gsm, 100gsm).
- Target: Level 1 agents.
-Conditions: Dealers reach target sales.