Representative of Dow Chemical - one of the leading chemical corporations in the world visited Quoc Huy Anh
13/08/2022
For more than 20 years, Quoc Huy Anh has developed sustainably based on the business philosophy of Heart Transmission and Win - Win - Win business principles in order to bring maximum benefits not only to customers, distributors but also to customers. both domestic and international partners. That was once again confirmed through the visit of Mr. Massimo Robelini - Group Vice President and General Director of Global Trade and Ms. Suiniaty Basirun - Southeast Asia Commercial Director at Quoc Huy Anh's head office in Hanoi. August 12, 2022.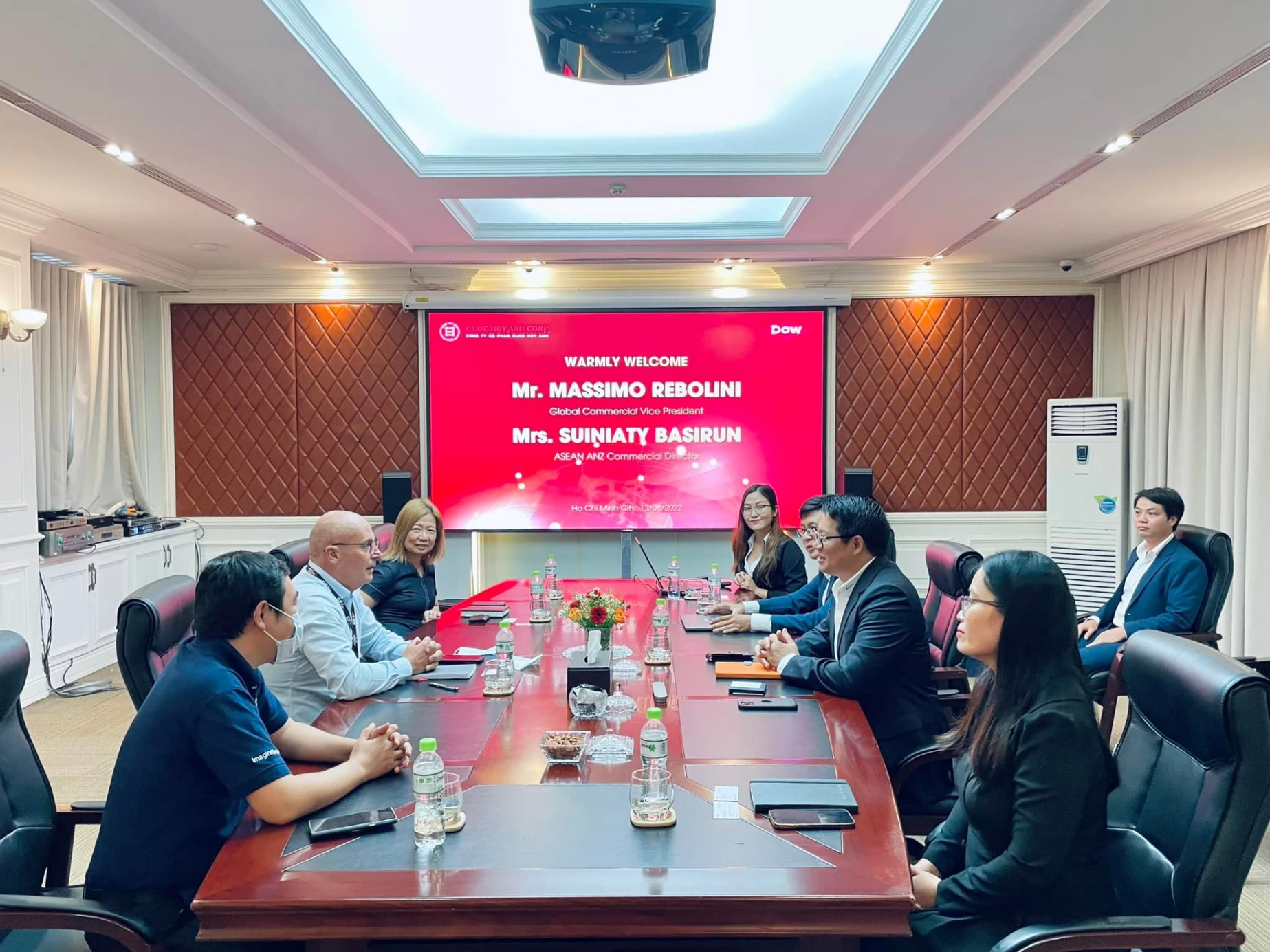 After 2 years of hiatus due to the Covid-19 pandemic, Mr. Massimo and Ms. Suiniaty's first international business trip visited Quoc Huy Anh as soon as they arrived in Ho Chi Minh City, which once again affirms the respect. and the close relationship between Quoc Huy Anh and Dow Chemical - one of the world's leading chemical corporations.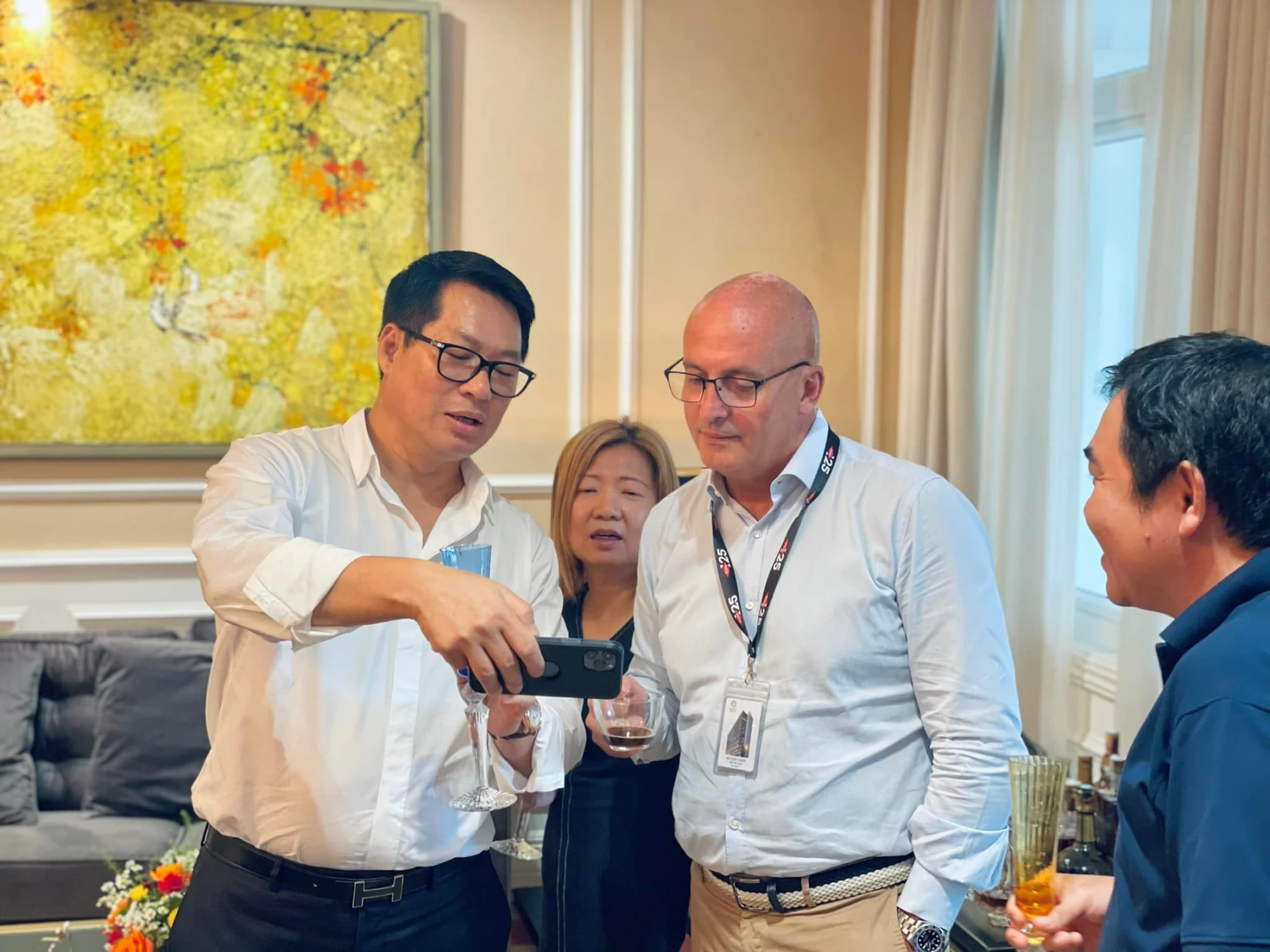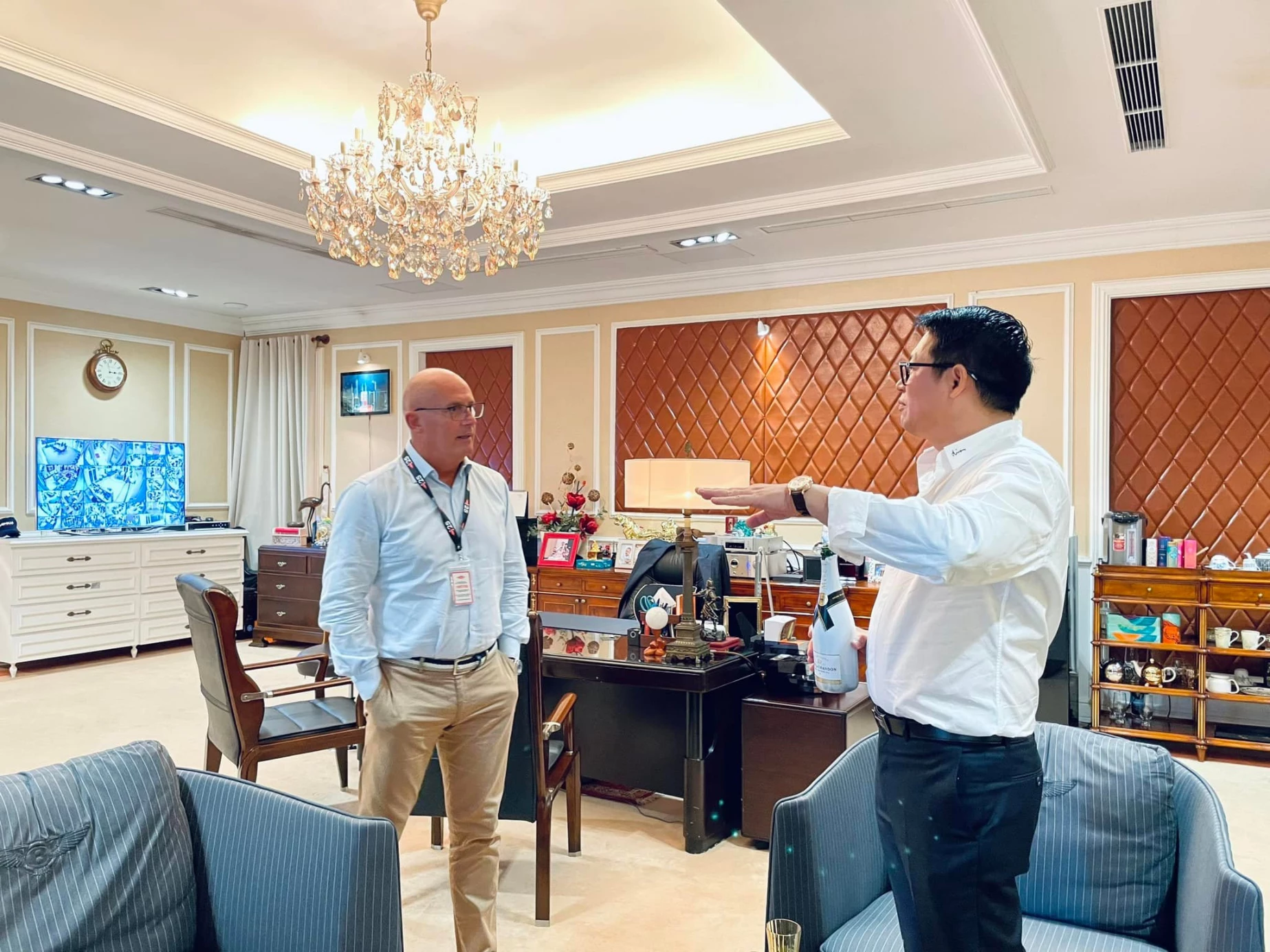 The meeting took place in an intimate and open atmosphere, through which Dow Chemical recognized the development potential of Vietnam's construction industry in general and the Silicone Sealant industry in particular in the face of challenges in the post-Covid-19 period; at the same time, share feedback to further improve the quality of products and services to provide the market with comprehensive solutions, services and products for the construction chemical industry, with a focus on Silicone Sealant in Vietnam. Male.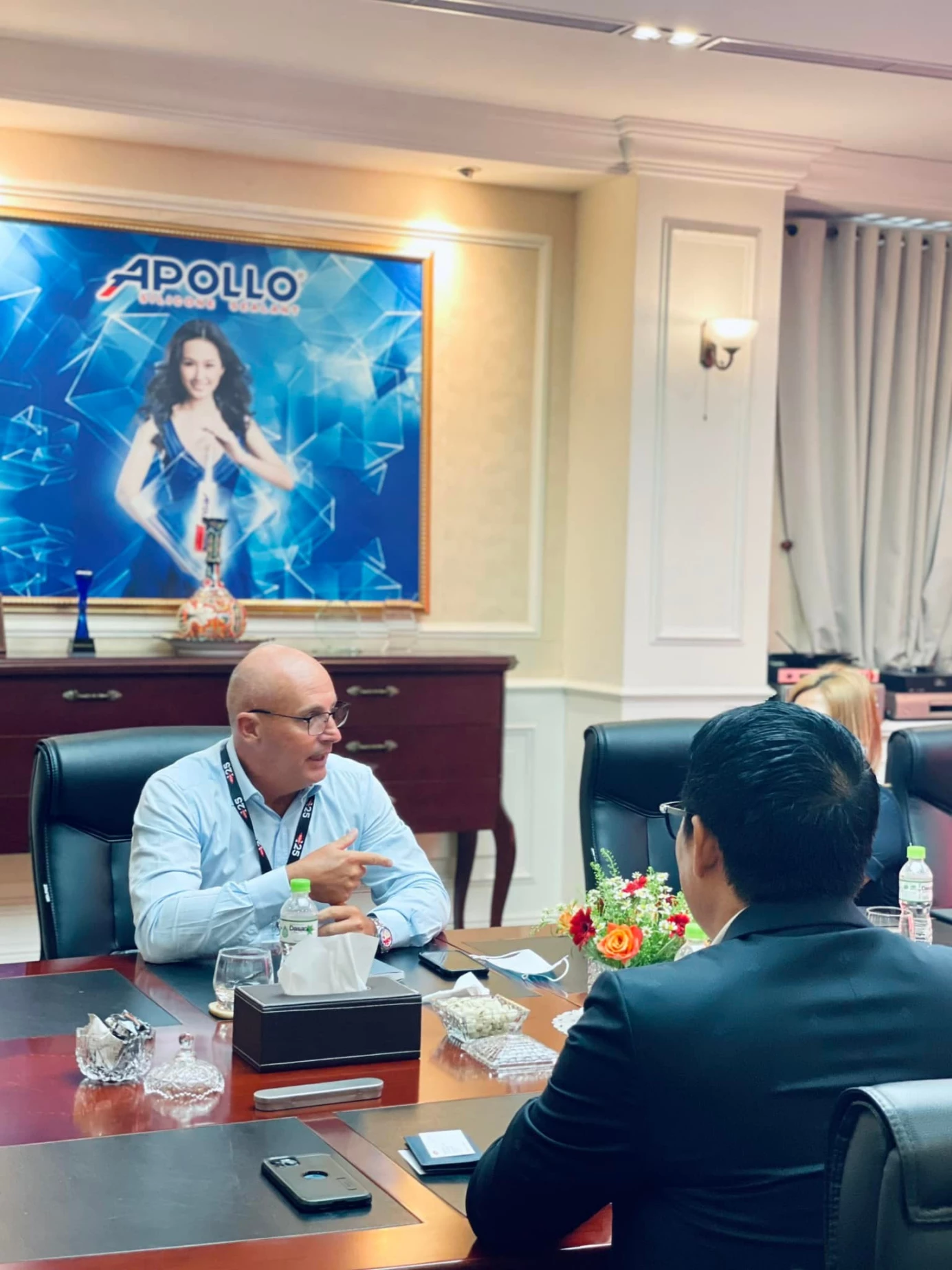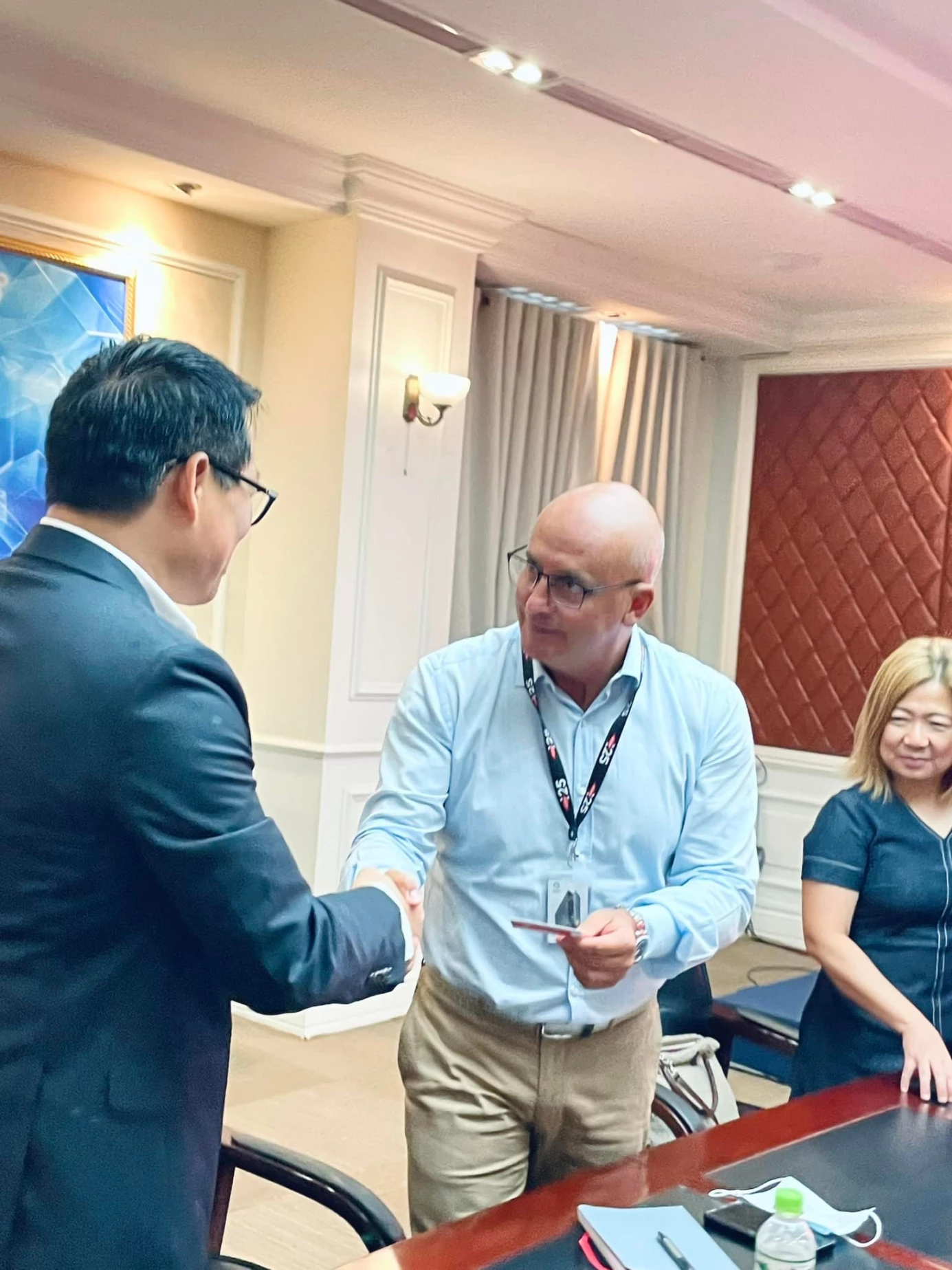 We wish Mr. Massimo Robelini and Ms. Suiniaty Basirun good health and wish the bilateral cooperation relationship between Quoc Huy Anh and Dow Chemical to grow stronger and stronger for a better life.