Singapore trips - Spring 2018
26/02/2018
Picking fortunes, breaking into the house, departing and wishing good luck on Tet,... are indispensable customs of Vietnamese people on Lunar New Year from the past to present. Those are cultural values that Vietnamese descendants will forever preserve and promote better in the future.In response to those noble customs, Quoc Huy Anh Corp's BOD chose the 8th day of the new year (23/2/2018) to conduct a trip abroad to Singapore with the participation of representative members from the company.
The trip is the opportunity for members to travel and collect good fortunes through entertaining activities and professional training for each member to upgrade skills, to bring out better performances at work with the motto: New Year - New thought - New actions - New success.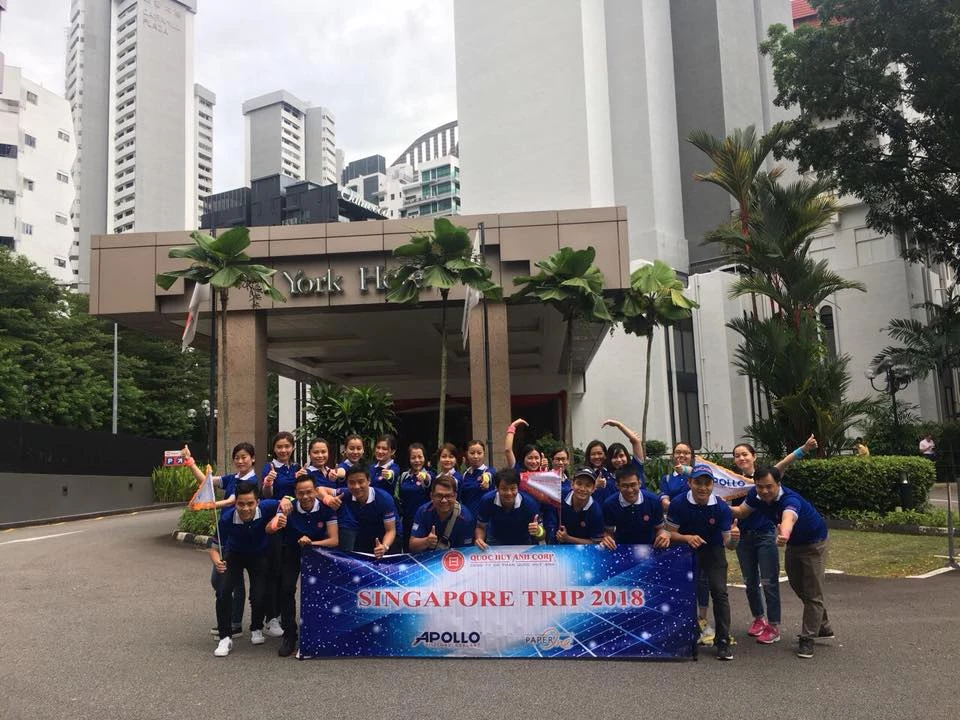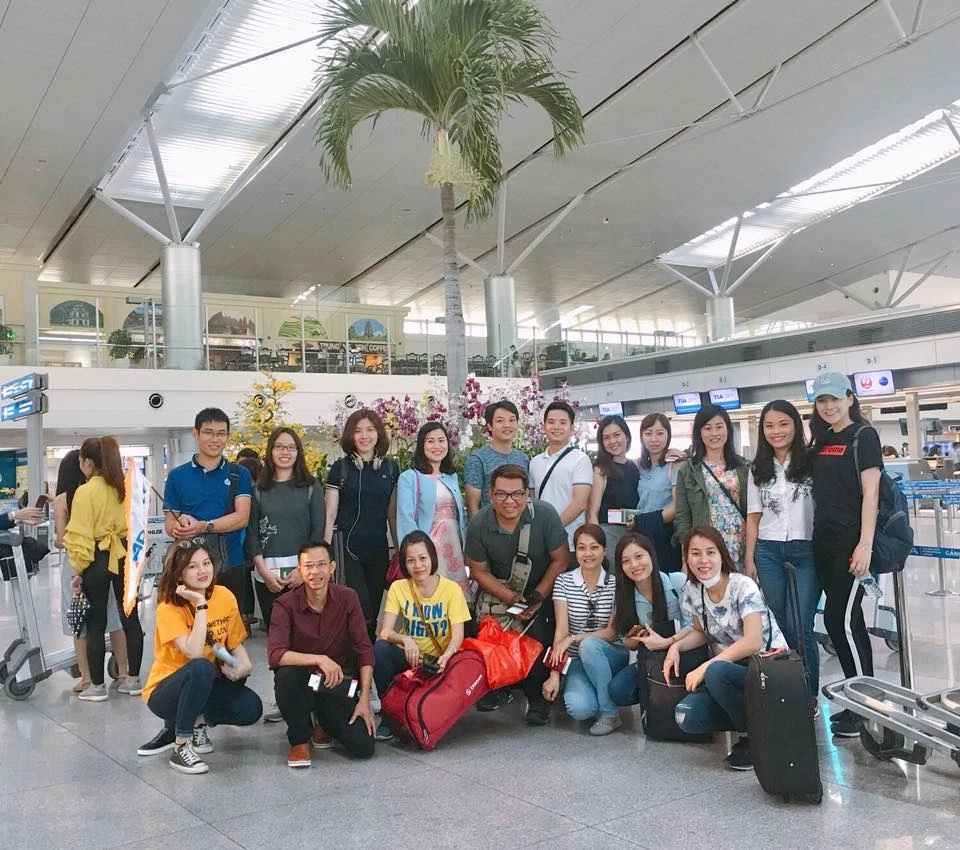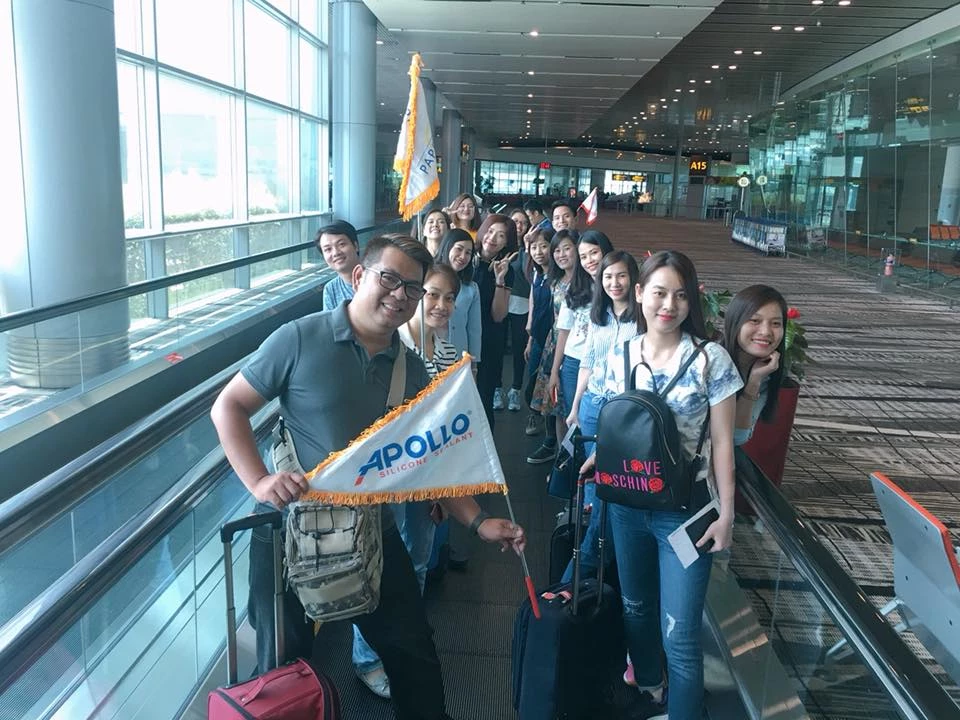 Some sincere sharings of members after the trip:
" The trip was very meaningful to learn, to observe and to enhance teamwork. In particular the trip was coincident to Chingay Parade - the well-known international-level festival that reflects the multicultural characteristic of Singaporeans. The parades are very beautiful, which represents the cultural repertoires together with fireworks performances. What happened promises a new year full of luck, success at work, new opportunities and predestined relationships. Thank you, our beloved leader and Quoc Huy Anh team".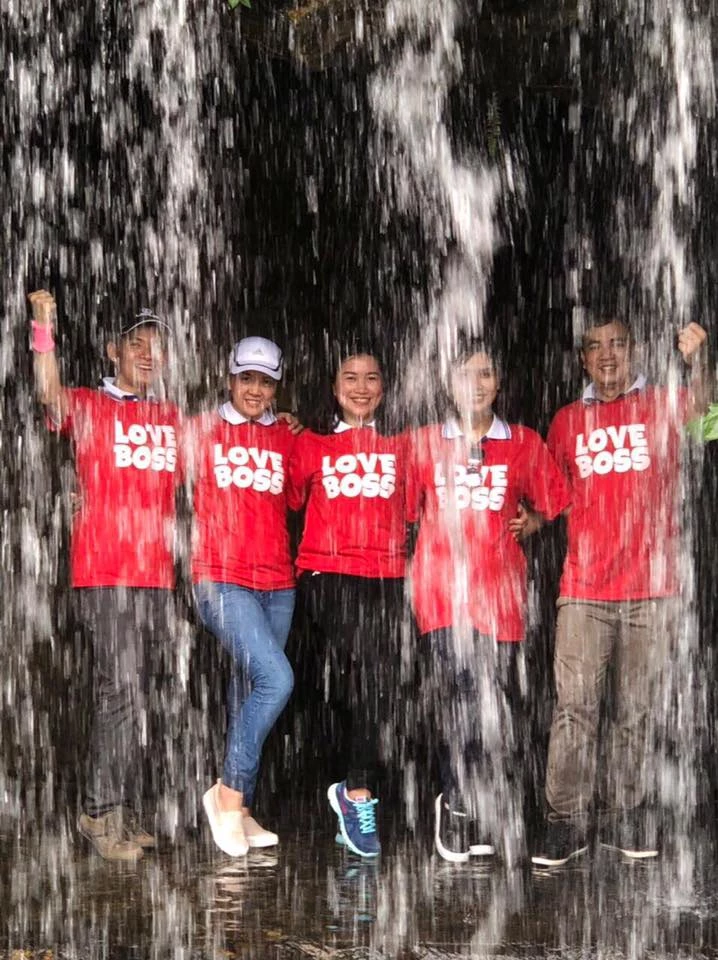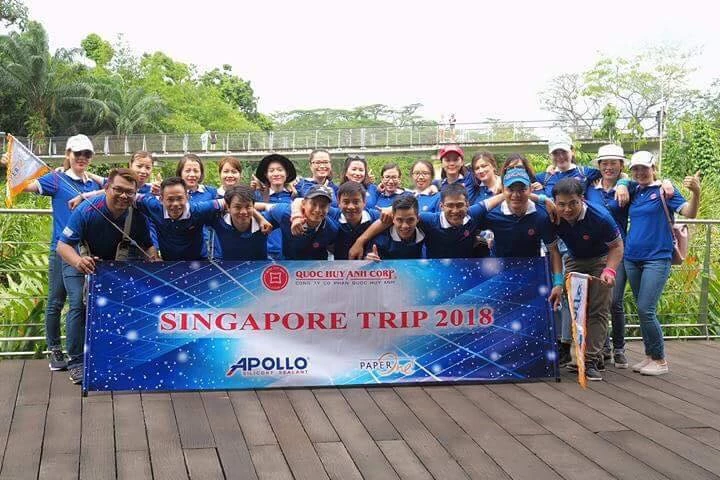 "The 3-day trip in Singapore ended with unexplainable feelings, this is the most wonderful experience we have ever had in our life. Dance moves, high fives bring us closer together. Regardless of the result of win or lose, we are pleased as those are the solidarity, commitment and collaboration of members in the group.
Through challenges given by our leader, we understand more about the collective spirit, one mistake and one give-up member will negatively affect the outcome of the whole team built by the rest. Those are valuable experiences for us to apply at work.
What we did and learned from the trip are meaningful and useful. There are lots of emotion, but what is important, it is not easy for a trip to labeled "Meaningful" like this trip"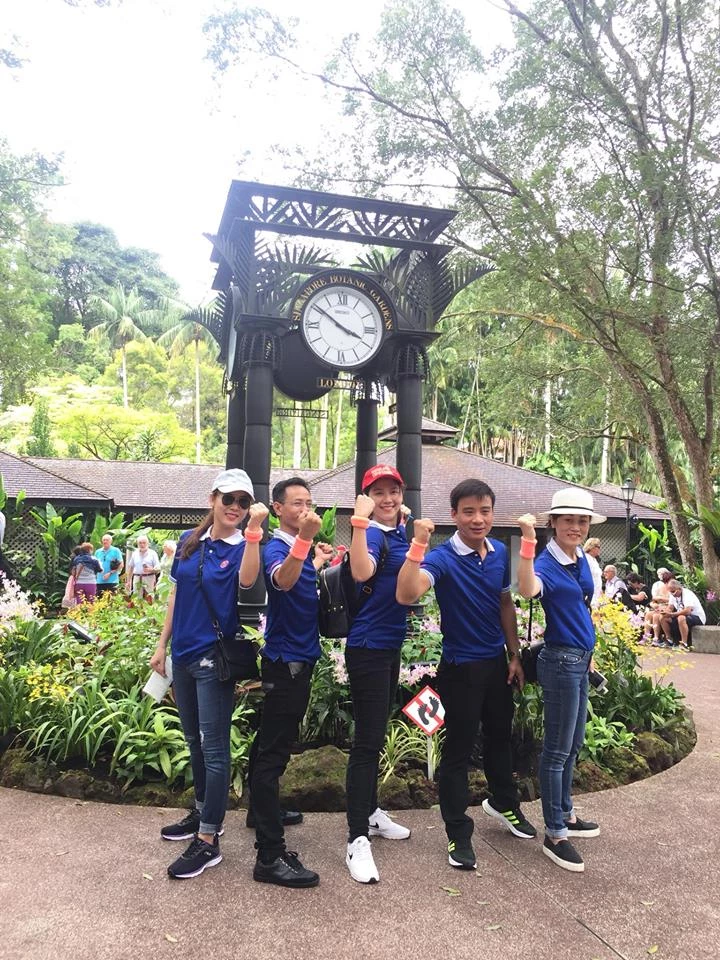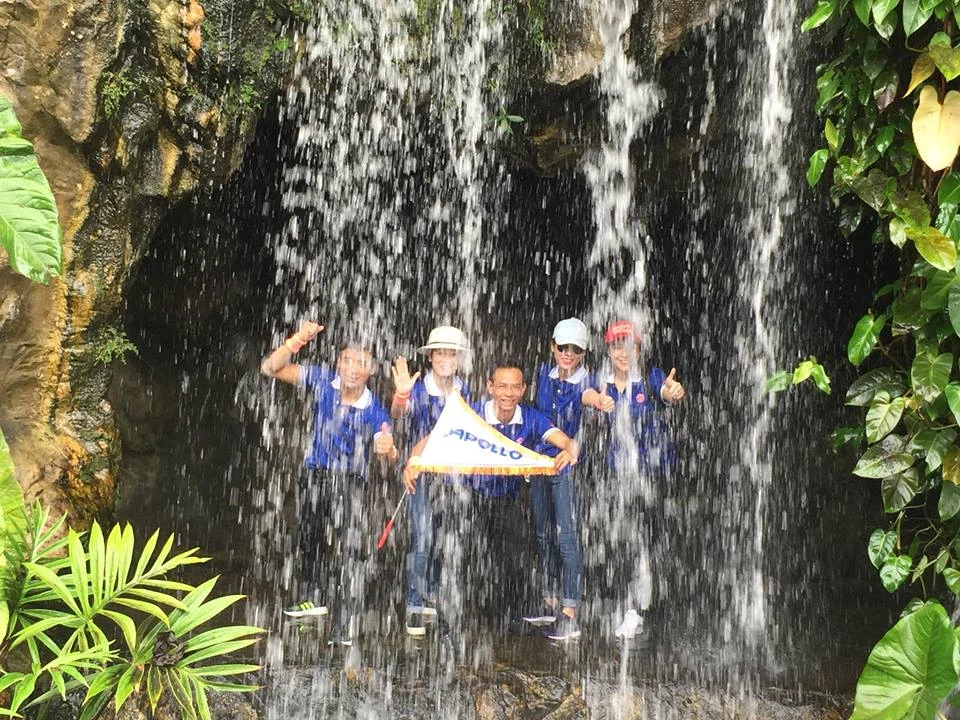 "Walking together, there is a saying: "If you want to walk fast, walk alone. If you want to reach further, let's walk together". This is absolutely right, all experience from the Singapore trip proved that solidarity is very important. The challenges given by our leader taught us normal but precious lessons. The jogging - 6 bus takings - 2 MRT stations and all memories with Quoc Huy Anh members made a perfect trip. Thanks to our beloved leader for always accompanying us and everyone for being a family. Thanks to our customers for supporting and following activities. Together we walk for a strong Quoc Huy Anh".
"Finally our spring trip to Singapore ended. Each member had unforgettable moments, all feelings are kept but we have to move on with work and new plans ahead. Our ancestor said: "One tree cannot amount to anything, three of them make a mountain". This saying contains all meanings that reflect the Singapore team building trip. We learned a lesson after each challenge: Whatever we do, if we put all our effort and dedication, we obviously get the satisfactory result we want. Respect and listening will receive support from others. Striving to help each other will create sustainable development and endless success. We overcame challenges together, learned from our leaders, which are very valuable and like luck for all of us. Changing our mind, developing ourselves, starting every work with whole-heartness, not minding benefits for ourselves will give us a deserved outcome… New year, new goal, each of us will remind ourselves to positively change to be better and successful as what our leaders want from us. Our striving also is like a response for the patience and dedication from our leaders to develop us. We want to sincerely thank our leaders for all the concern and care for us in our journey. I also want to send thanks to all Quoc Huy Anh's members who joined this meaningful and wonderful Singapore trip."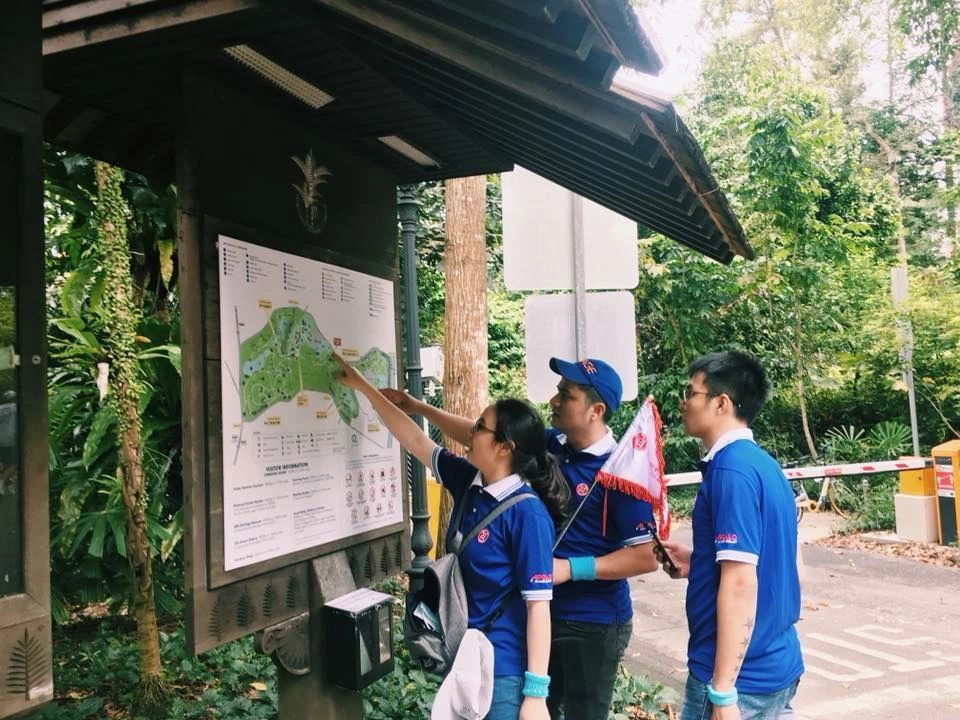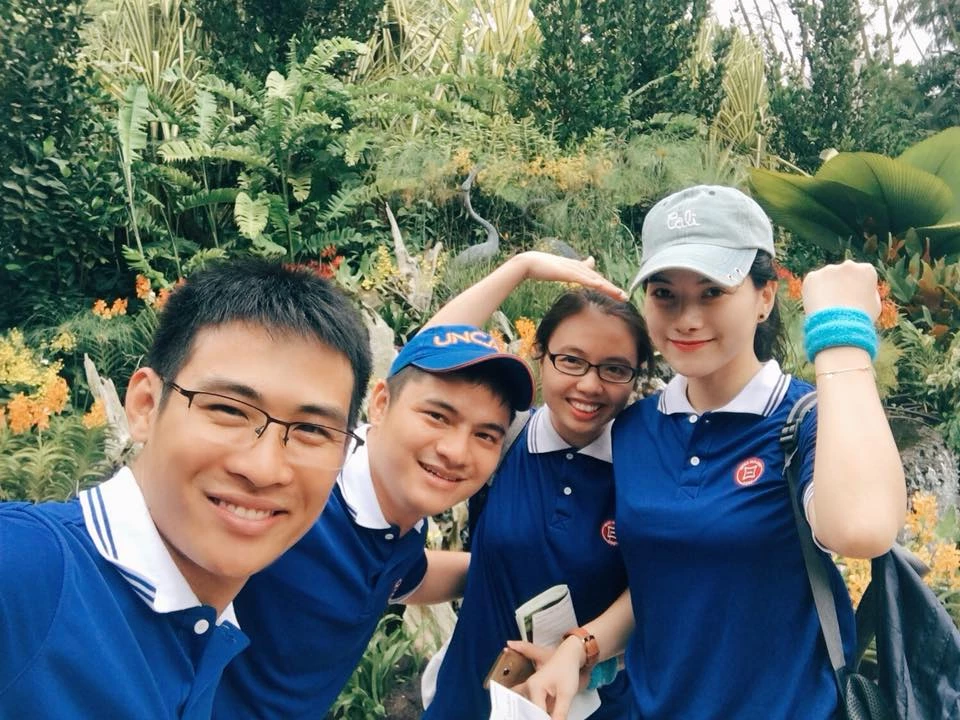 "Training day" in Singapore
After three days training in Singapore with the remote observation from boss Cuong, we (team no.3's members) are officially released today.
Those previous days are special and precious experiences. At the beginning, we were not familiarised with each other and struggled with tasks. In the training practices, under the guidance of leaders about case analysis, we learned and changed in a positive way to be better.
We recall when we encouraged each other in the challenge, sharing wifi messages, training meals, completing missions… Although the trip only lasted for three days, we had lots of precious lessons and interesting experiences for team no.3's members, in particular and for all Quoc Huy Anh's members, in general. These are what team no.3 concluded after the trip:
Solidarity is the strength
Creativity is the victory
Striving is the hope
Sacrificing is the mate
Time is opportunity
All of the above factors made this trip memorable for all of us.
We exclusively want to thank our leader, who created this trip with many emotions that I cannot express in words. Solidarity, interaction and sharing of all members created collective strengths.
Above all, the concerns from our leader and Singaporean strategic partners gave us more enthusiasm, hope and determination to change ourselves. With new perception, new spirits and new strengths… We are determined to achieve our new goals in 2018 and contribute to the common success and development of Quoc Huy Anh Corp. Under the leadership and guidance of leaders, we will reach further in the career development."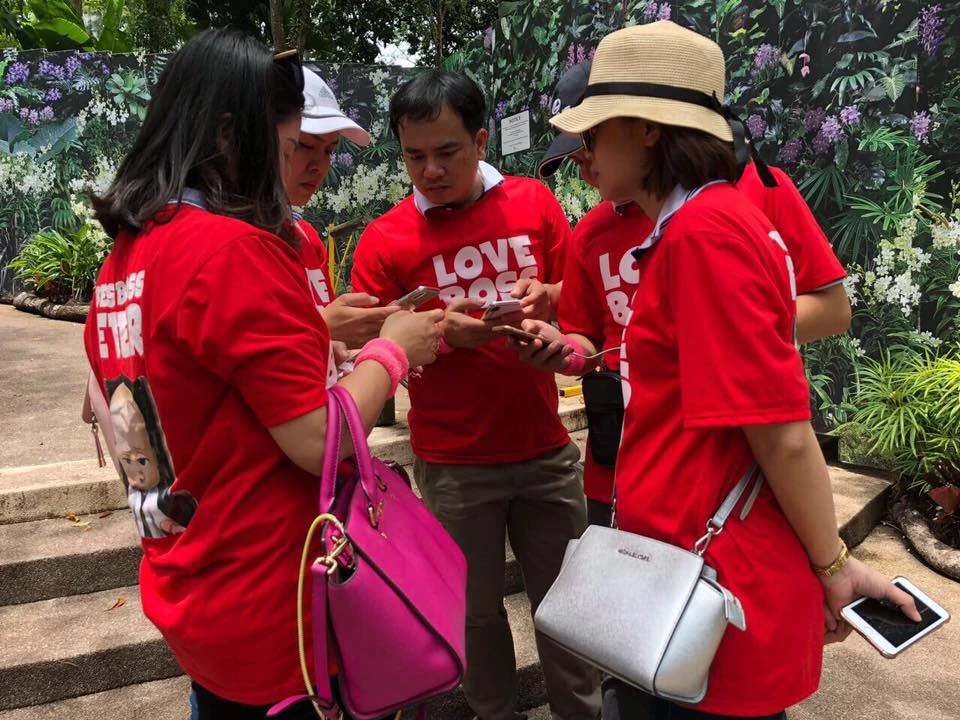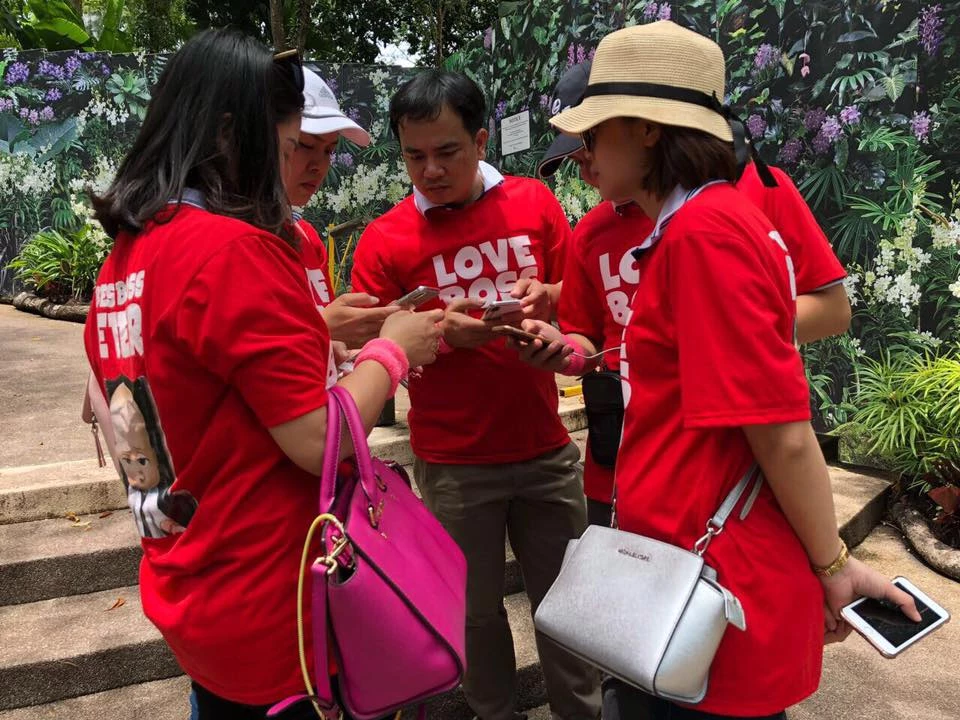 With few words, we can imagine the love and feelings of colleagues for one another after the trip, not simply a trip, but a bonding activity and a short training course. Once again, we want to thank our leader and Quoc Huy Anh team for all the lessons and caring to make a wonderful start of 2018.