Apollo Silicone launched the program Connect Million Hearts - Join hands to prevent epidemic to Bac Giang - Bac Ninh
05/06/2021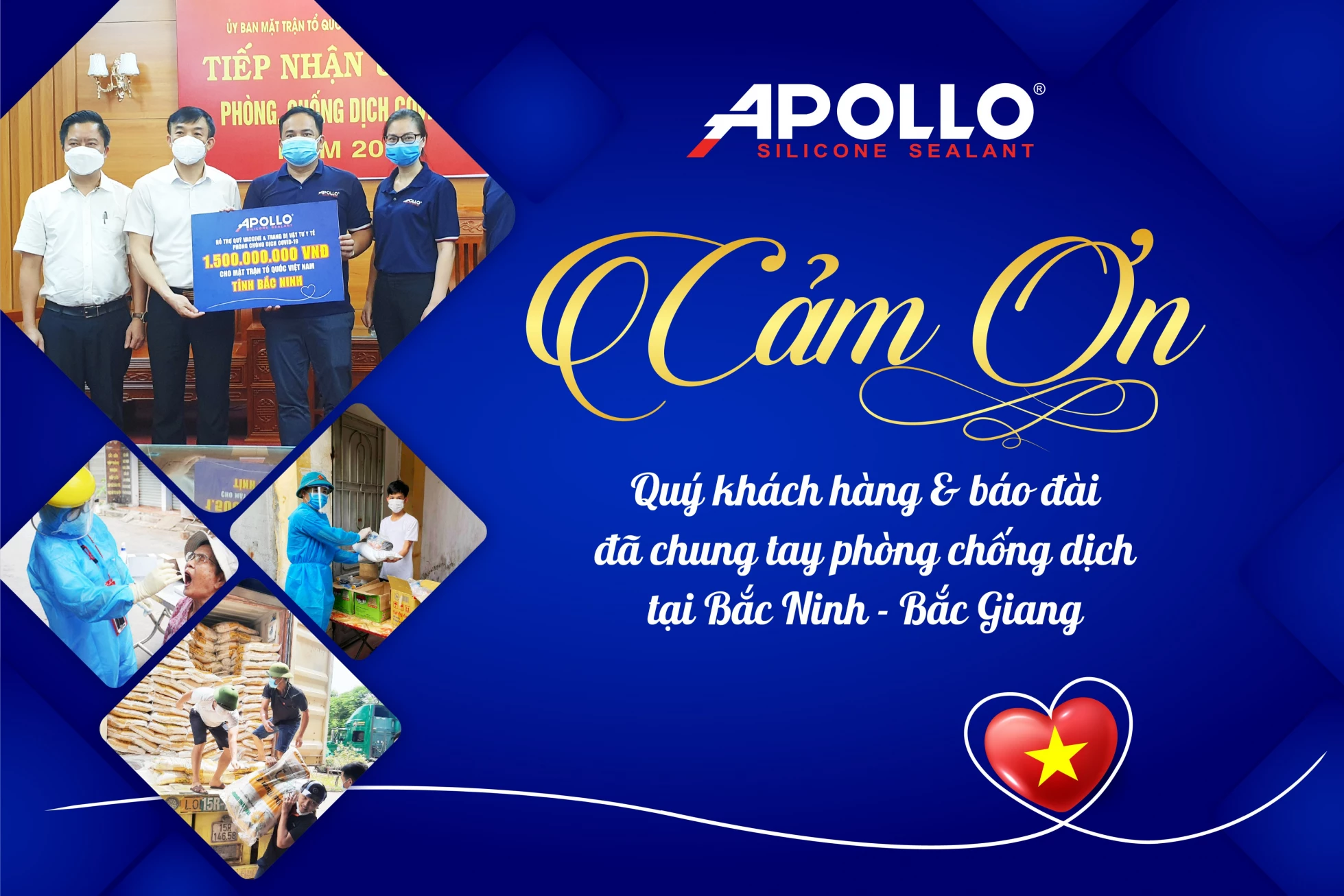 The lychee season is ongoing in Bac Giang, the bright sunlight spreads across the fields where we pass every day, so beautiful and peaceful, the Quan Ho songs in Bac Ninh are so passionate, but now it's just wrapped up in 2 words "Isolation area". We hope that the epidemic will soon be under control so that the frontline soldiers can have peaceful nights and enjoy a simple family meal in the 40-degree sun in the early summer in the countryside of the North.
And from the bottom of our hearts, we would like to send a sincere thank you to Apollo Silicone customers:
Thank you for always motivating us to continue "Stay confident to pioneer and orientate" and maintain our philosophy of "Heart to heart"; Thank you for always being close friends of the company, not just partners and customers in business.
Apollo Silicone sends the best wishes to you and your families to stay safe and healthy during this epidemic. Wishing all of us to #StrongerTogether in all business and social activities.
Apollo Silicone sincerely thanks for the attention and love of local reporters, newspapers, and media who reported and accompanied us on the volunteer trip to support people in this challenging period.
THE PRESS LINKS
https://vnexpress.net/apollo-silicone-ung-ho-bac-ninh-bac...
https://ngaymoionline.com.vn/apollo-silicone-ngo-i-sa-ng...
https://cafef.vn/apollo-silicone-huy-dong-hon-25-ty-dong...
https://vietnamnet.vn/.../apollo-silicone-ung-ho-bac-ninh...
https://dantri.com.vn/.../apollo-silicone-gop-quy-hon-25...
Taipei Ninh News https://www.youtube.com/watch?v=p5etgwlobl4
Taipei Giang Newsletter https://www.youtube.com/watch?v=Gd9xkC17ZmQ
HTV Newsletter https://www.youtube.com/watch?v=R4CV02Rf6LQ
Related topics