Apollo Silicone pioneers the application of UV QR Code technology to prevent counterfeiting
03/03/2020
Users can check the authenticity by using an Internet-connected phone to scan the UV QR code on any APOLLO Silicone product. This inspection ensures users buy and use genuine APOLLO Silicone products. Thanks to using this technology, we join hands with the Special Department of the Ministry of Public Security in Uong Bi - Quang Ninh to fight against illegal counterfeit before the New Year of Rat 2020.
The UV QR code is created by UV Laser printing technology directly on the APOLLO Silicone bottle during the production process and is guaranteed: Each APOLLO Silicone product owns one and only code.
This innovative UV Laser printing technology will help the image of the UV QR code on the products to be uniform with each other, have a natural black color due to the heat generated by the UV Laser, and do not discolor during storage and use.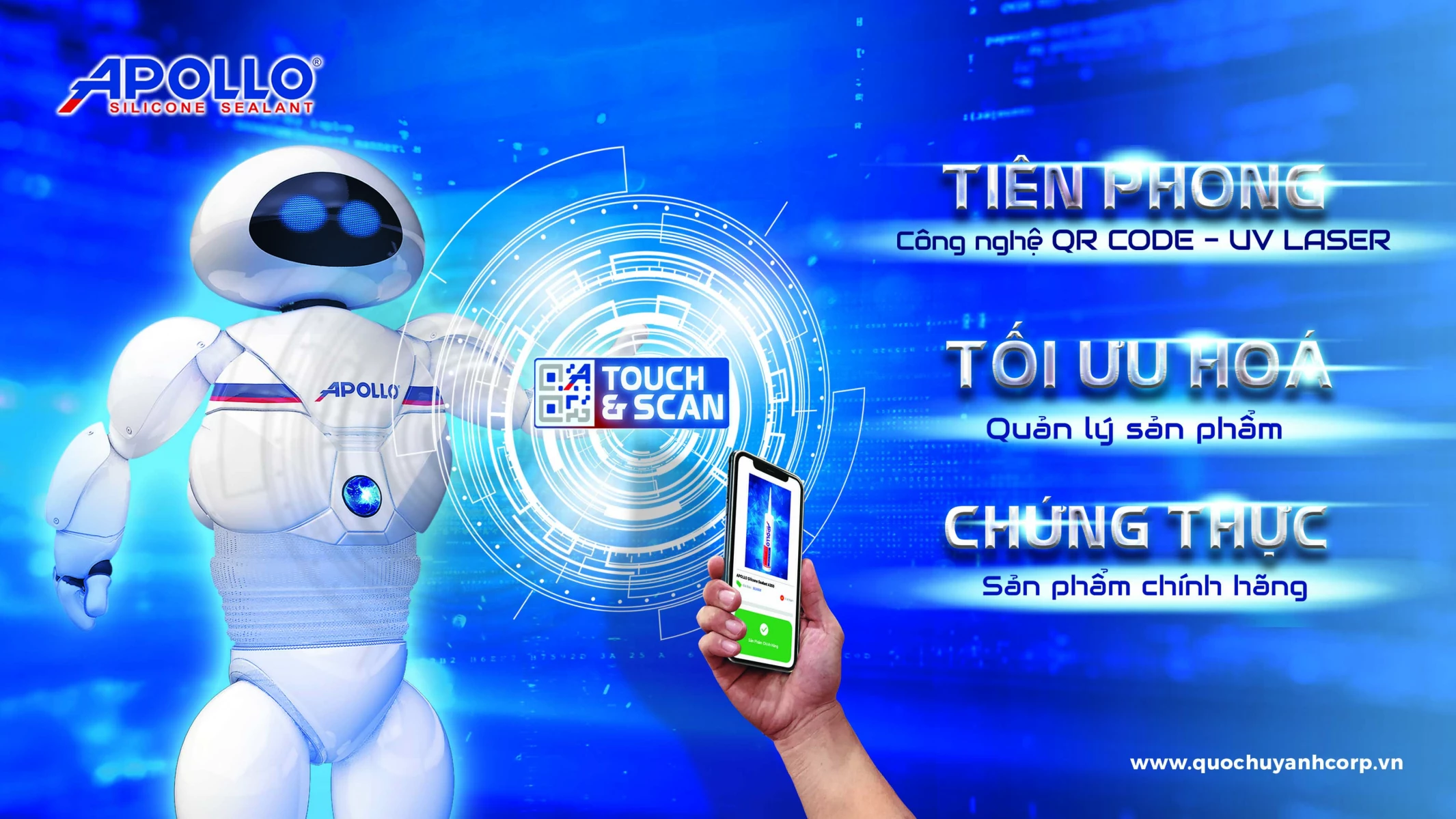 Indeed, QR codes have become popular worldwide in all fields of industry. By keeping up with the trend of industrial revolution 4.0, APOLLO SILICONE is committed to providing quality products and protecting the benefits of customers and users, fighting against counterfeit and poor quality goods, bringing new experiences to customers and users, and looking to the future for a better life. These words were from Sales Director APOLLO Silicone in the 2019 Customer Conference with the topic "Confident to pioneer and orientate" (December 11, 2019).
Currently, UV QR code printing application products have been launched on the market, and users can identify and check our genuine origin according to the instructions included in each product box or according to quick instructions as below:
Install the ICHECK app or any other QR check software on your smartphone.

Make sure your phone's camera is working properly (no blur, shadow, etc.).

Make sure your phone is connected to the internet.

Open the QR code scanning application and align the phone camera so that the image of the UV QR code on the bottle is visible on the frame of the phone screen.

Wait for the system to respond.
If the product is not genuine, please immediately notify the Dealer or Hotline number for further instructions.
Other news on APOLLO Silicone QR code:
https://dantri.com.vn/king-doanh/nhan-biet-ngay-san-pham-apollo-silicone-chinh-hang-bang-dien-thoai-20200305175830443.htm
https://vietnamnet.vn/vn/ Kinh-doanh/thi-truong/apollo-silicone-ung-dung-ma-uv-qr-de-chong-hang-gia-621795.html
https://vnexpress.net/ Kinh-Doanh/apollo-silicone-ung-dung-ma-qr-chong-hang-gia-4065403.html