Customer Conference in 2019
06/12/2019
2019 marked a big step for APOLLO silicone in promoting market expansion, professionalization and maintaining the position of the leading chemical industry - construction materials in the Vietnam market as well as the region. Journey "Một lần chạm là một đời gắn kết" of APOLLO silicone is strongly spreading to the community by extended arms of thousands of distributors as well as strong cooperation from internal and external partners. Always cherishing that strong cohesion, Apollo silicone organizes a grateful party - A conference of customers and partners on 11/12/2019 at the 6-star hotel The Reverie Saigon (Times Square).

With the topic of "Pioneering step - confidential orientation", the party night was held meticulously in detail. It gave customers sublimation moments, unexpected happiness. The entertainment program also has elaborately prepared performances of famous artists such as Thu Phuong, Tuan Hung, MC Tran Thanh, along with the attendance of Ambassador Brand APOLLO Silicone - Miss Mai Phuong Thuy and My Linh, Tieu Vy, Huyen My.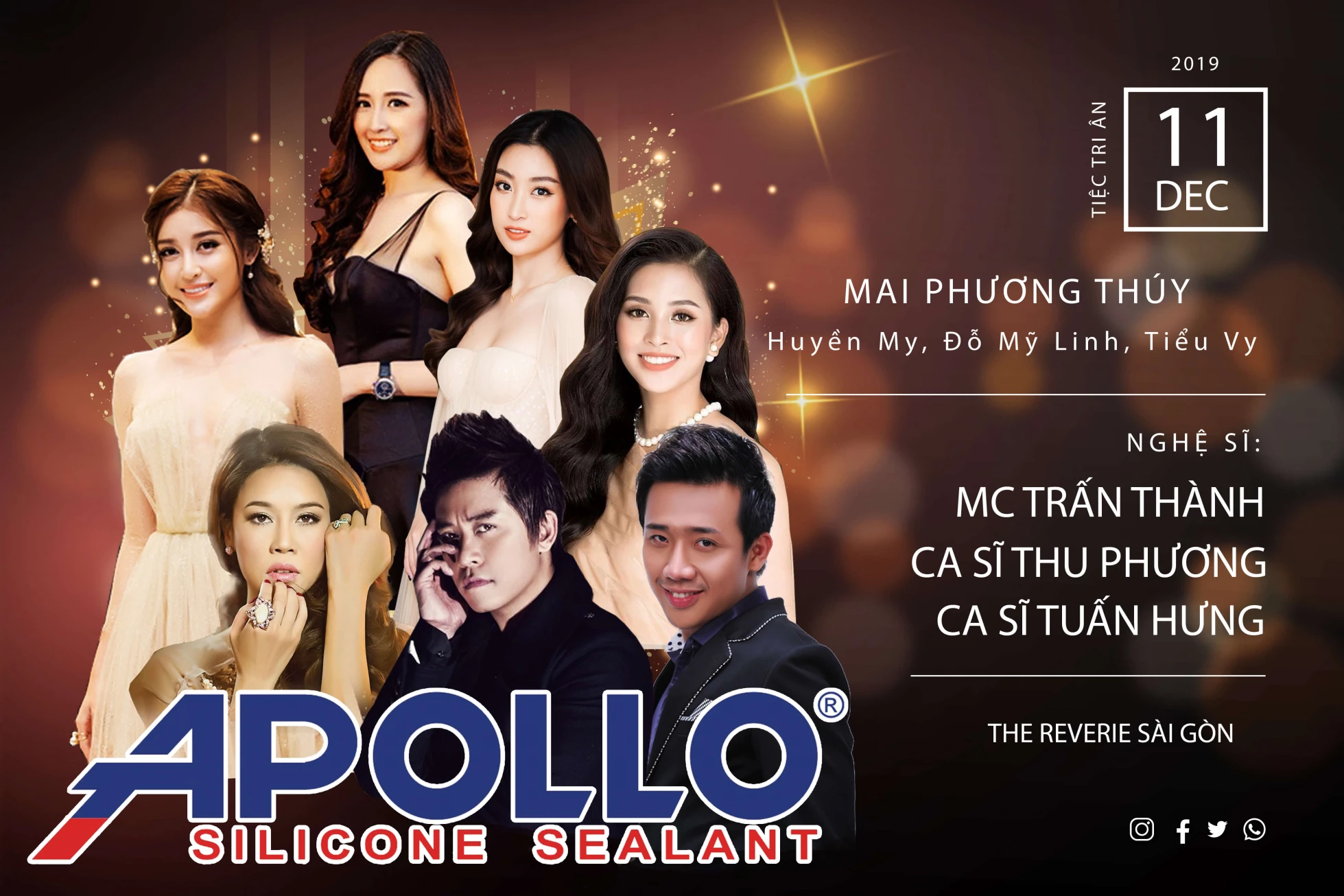 This gala night is an opportunity for Apollo's customers and partners to look back at the meaningful journey we have conquered, steadily step towards successes awaiting in the future.
This banquet is a special event exclusively for Apollo's distributor, which takes place at The Reverie Saigon 57 -69F Dong Khoi, P Ben Nghe, District 1, TP. HCM.
Audiences who love Apollo brand and artists can monitor the entire event via Facebook Fanpage Apollo Silicone and Quoc Huy Anh Corp.