Donating blood helps patients in need of blood for treatment at Viet Duc Hospital
25/02/2020
Every day, thousands of patients who are being treated for blood diseases are kept alive by donated blood, not to mention the daily and hourly need for blood to serve surgery, emergency, ear surgery, traffic accident.
Donating blood is always a noble and humane gesture. "Every drop of blood can save a life". Quoc Huy Anh Joint Stock Company and the brand APOLLO Silicone do respond to the mission of the Red Sunday Fund - the humanitarian blood donation organization at the Hanoi branch on February 25, 2020, with the enthusiastic participation of office staff, Hung Yen factory workers, customers, and partners of the Company.
We hope that the amount of blood donated today will join hands with Viet Duc Hospital to save the patients. Especially, this is the frontline hospital of the Hanoi capital, which takes place 250 operations a day, including 25-30 emergency cases of all kinds.
In the coming time, we will continue to take part in the blood donation movement to save people's lives. Besides, we will organize other charity programs to promote the spirit of mutual affection associated with the philosophy "Heart to heart" which has become a core value ​​in all activities for nearly 20 years.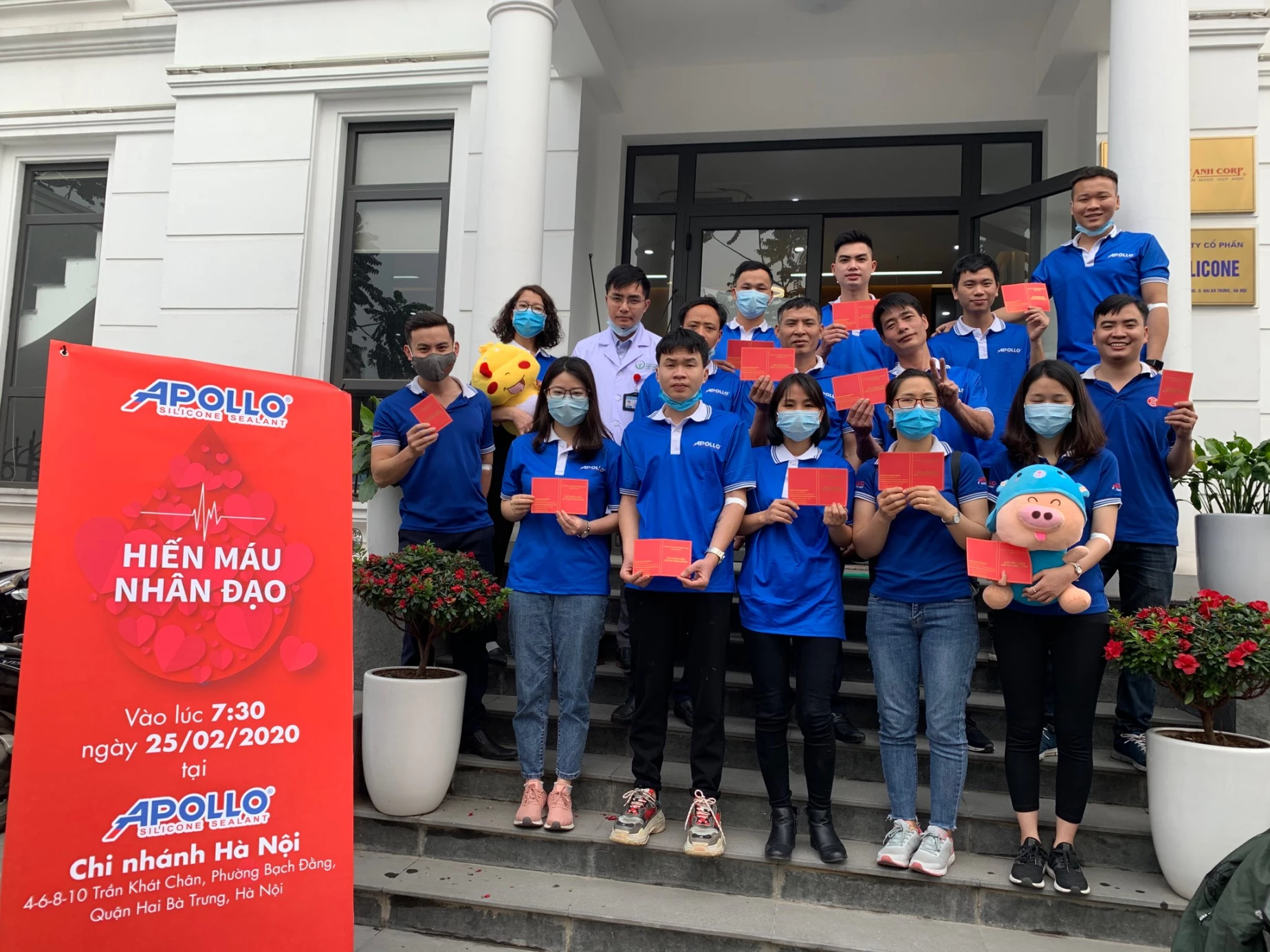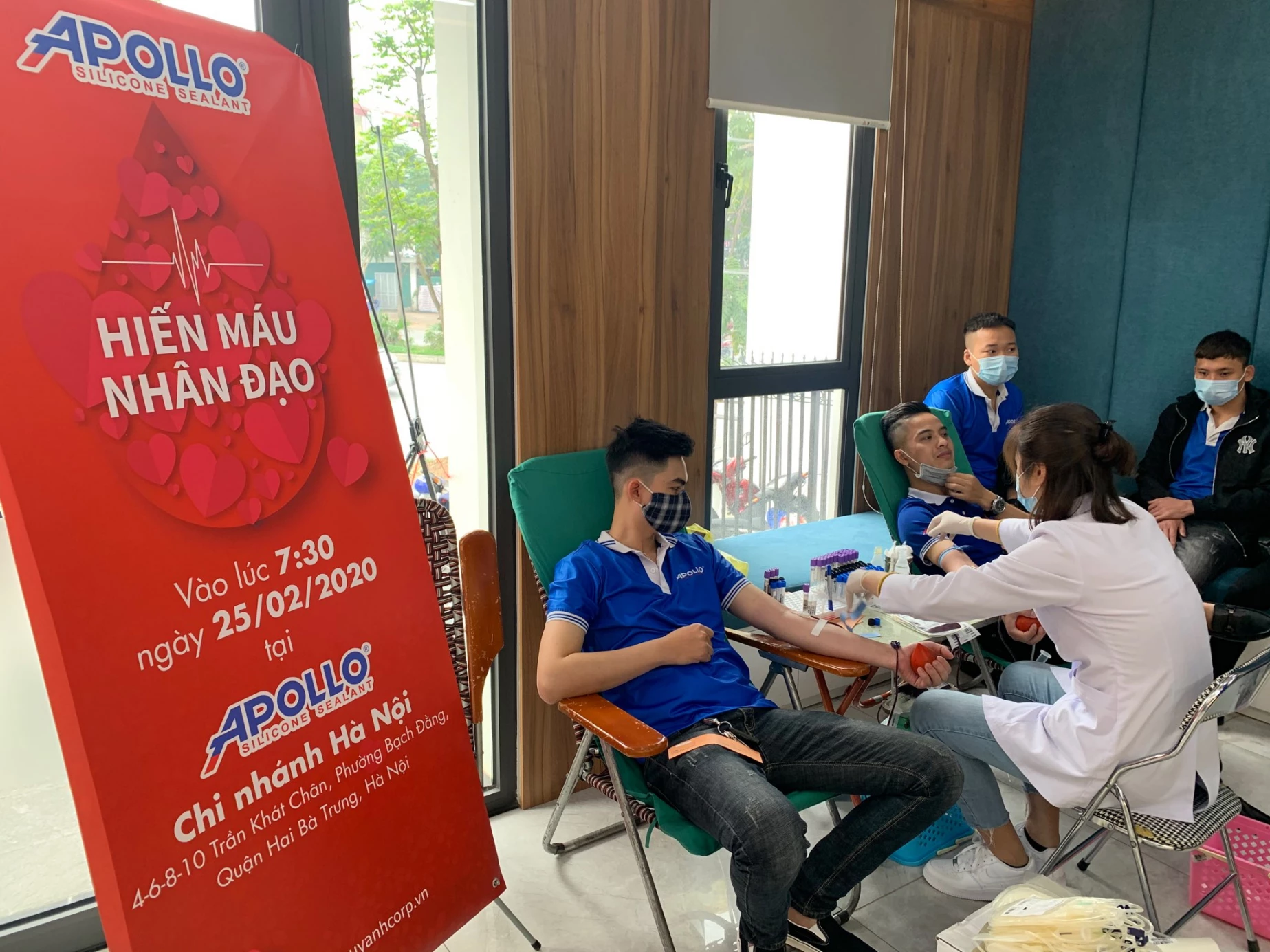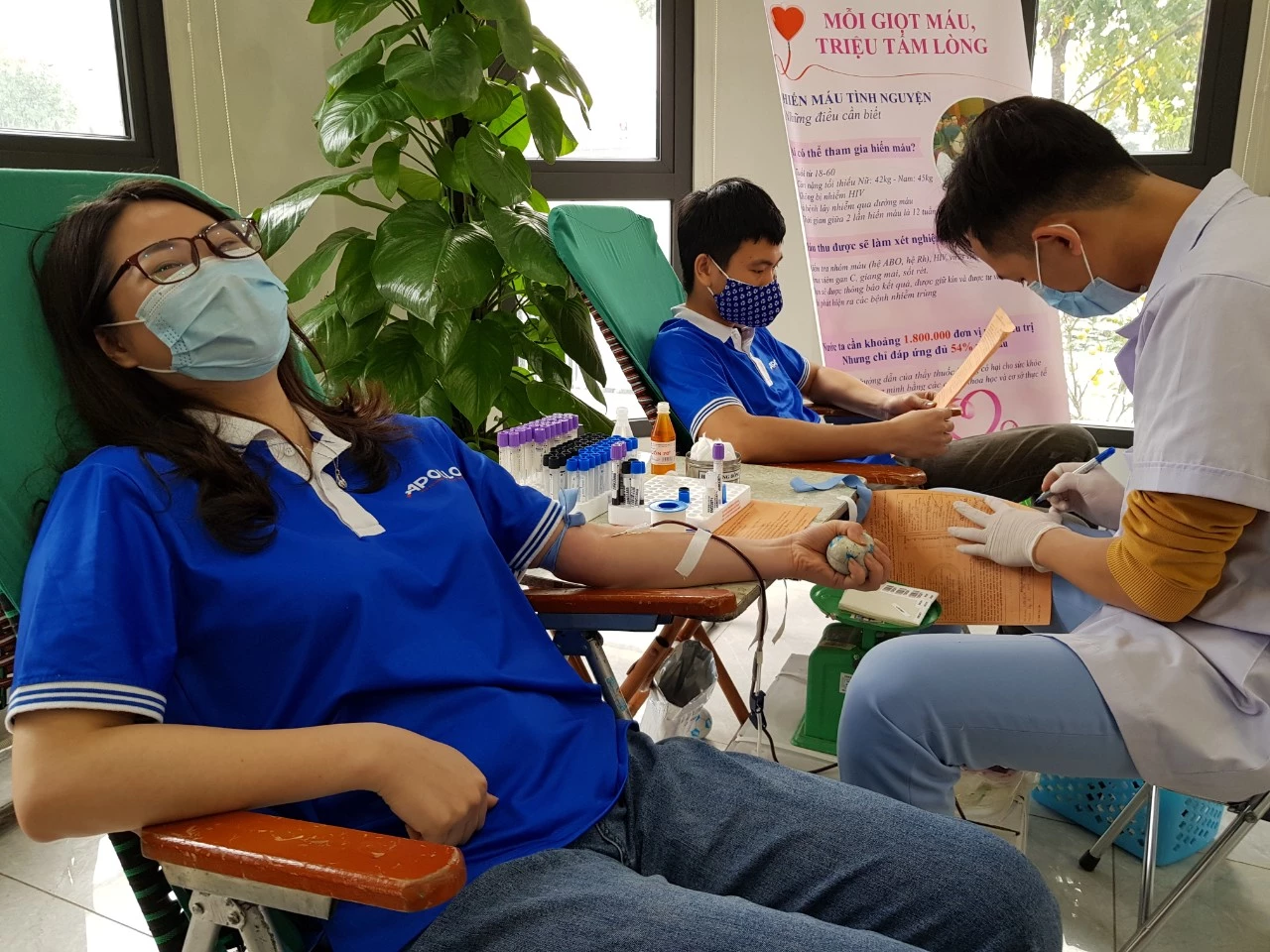 Related topics