General Manager meets beloved customers x Awards the Check in QR Code program
11/08/2020
On the afternoon of August 11, 2020, at Apollo Silicone's Headquarters, a meeting for loyal customers took place along with the QR Code Online Check-in Program Award Ceremony. After a very long way, the CEO returned to his hometown, and we want to have a general meeting of the whole country, but for safety reasons, we can only invite a few representatives of close customers in Ho Chi Minh City to attend. However, we are still touched and extremely excited to receive the warm feelings from each agent in the distribution system of Quoc Huy Anh Corp. - Apollo Silicone - PaperOne after a period of geographical separation.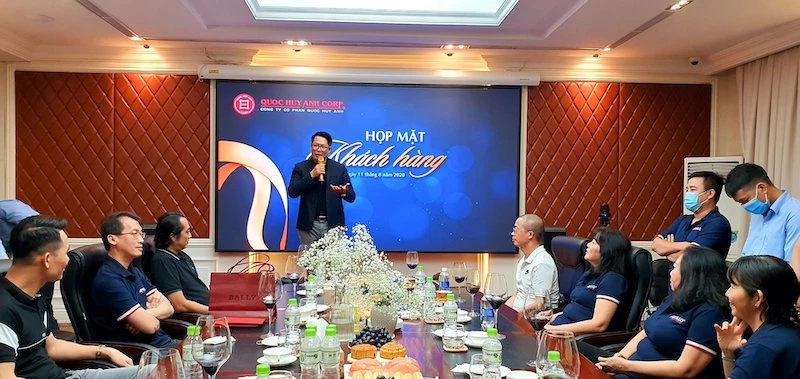 From the bottom of his heart on the day of his return, General Director Ngo Quoc Cuong shared: "The interactive campaign - promoting the QR CODE application has received great love and interaction from all of you, not only the shop owner, but also the employees interact and respond enthusiastically. From the South to the North, from the Central to the remote areas, there are people who have never met or contacted us, but have clearly understood the culture - business philosophy, core values ​​that Quoc Huy Anh & Apollo Silicone pursue and uphold. Definitely after that is a lot of love, great energy, enthusiasm, preparation and effort. When love comes from the heart, it will touch the heart, go deep to the heart, from which the sincerity is sublimated and spread. Therefore, the meaning we bring to each other is priceless, because this experience has gone beyond the usual business, trading, profit issues!"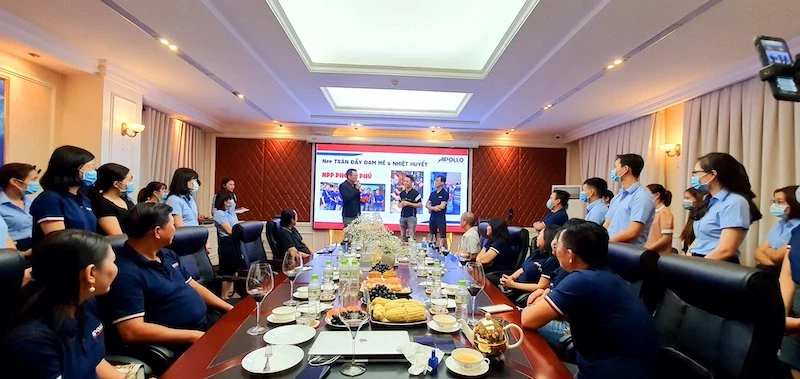 We hope that the gifts sent to you and your companions to promote the image of the Apollo Silicone brand will represent the QHA team's gratitude for the empathy, understanding, love, cohesion, and kindness we are so fortunate to receive from you during the recent challenging period! Once again, Quoc Huy Anh Corp. - Apollo Silicone thank you very much!