Looking back at VietBuild International Exhibition 2022
30/06/2022
VietBuild 2022 International Exhibition has officially closed after 5 exciting days in Ho Chi Minh City. HCM. Accompanying as the main sponsor, Apollo Silicone is honored to contribute to the overall success of the event with many proud results.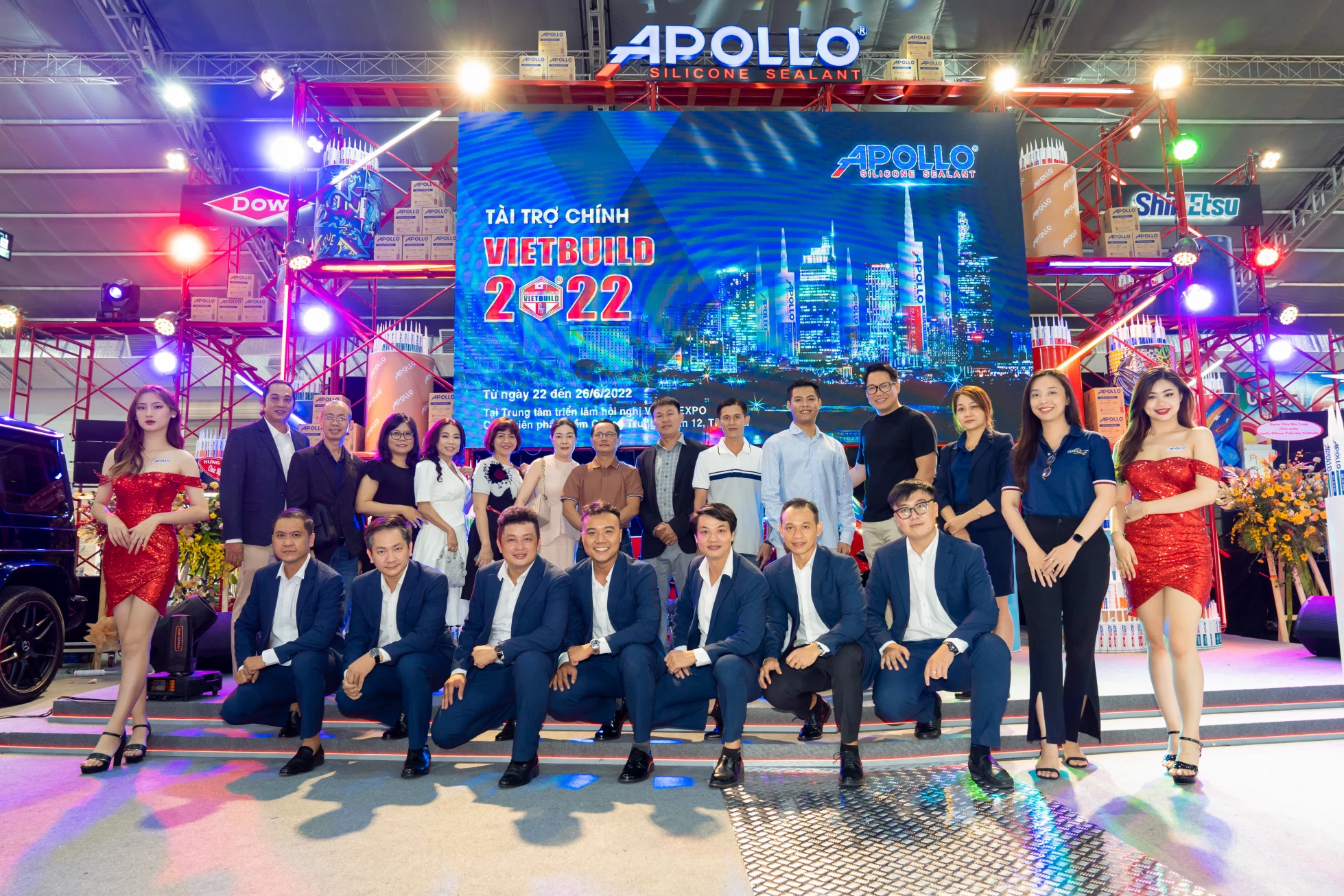 Here are the impressive numbers that VietBuild 2022 has achieved:
- More than 2000 booths were invested in scale and monumental to participate in the exhibition.
- Nearly 400 Vietnamese - international enterprises introduced new products and applied advanced technology within the framework of the exhibition.
- The exhibition takes place throughout 5 days at VISKY EXPO.
- Hundreds and thousands of transactions were signed at the exhibition.
- The exhibition attracts tens of thousands of visitors.
During the exhibition days, Apollo booth was always bustling, attracting a large number of customers to visit and directly experience the top quality silicone sealant product lines in the market.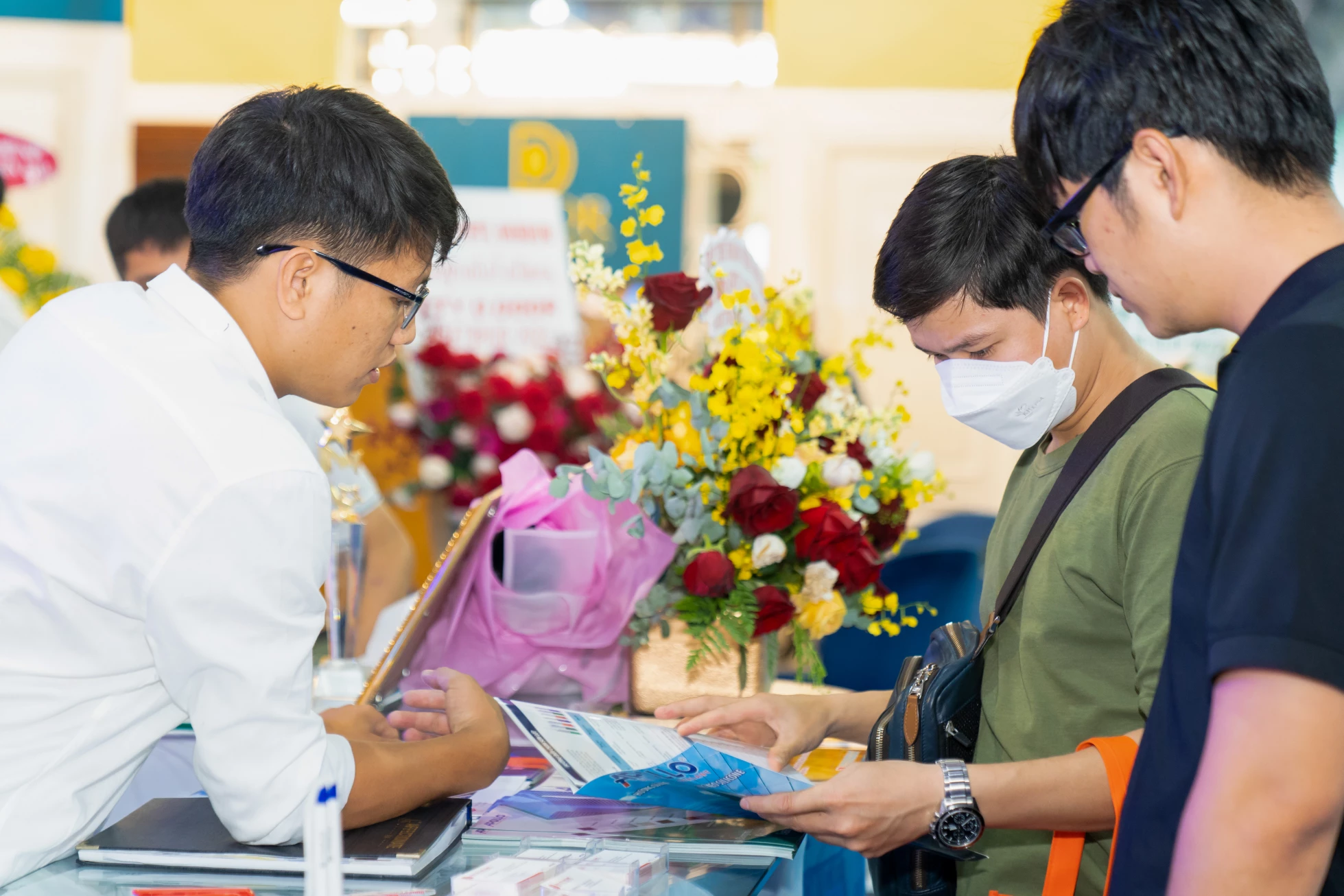 VietBuild 2022 exhibition bears the mark of an influential event in the construction industry. To make the event more dynamic, VietBuild has created many interactive playgrounds for participants.
- Program to donate glue for booth construction to exhibitors.
- Welcoming leaders and customers to experience at the booth.
- Organize interactive game activities, bring exciting atmosphere and give away many attractive gifts.
- Invest in an impressive and unique booth design, creating an interesting experience space.
- Tinhte.vn participated in the review, learned about silicone sealant solutions at Apollo booth.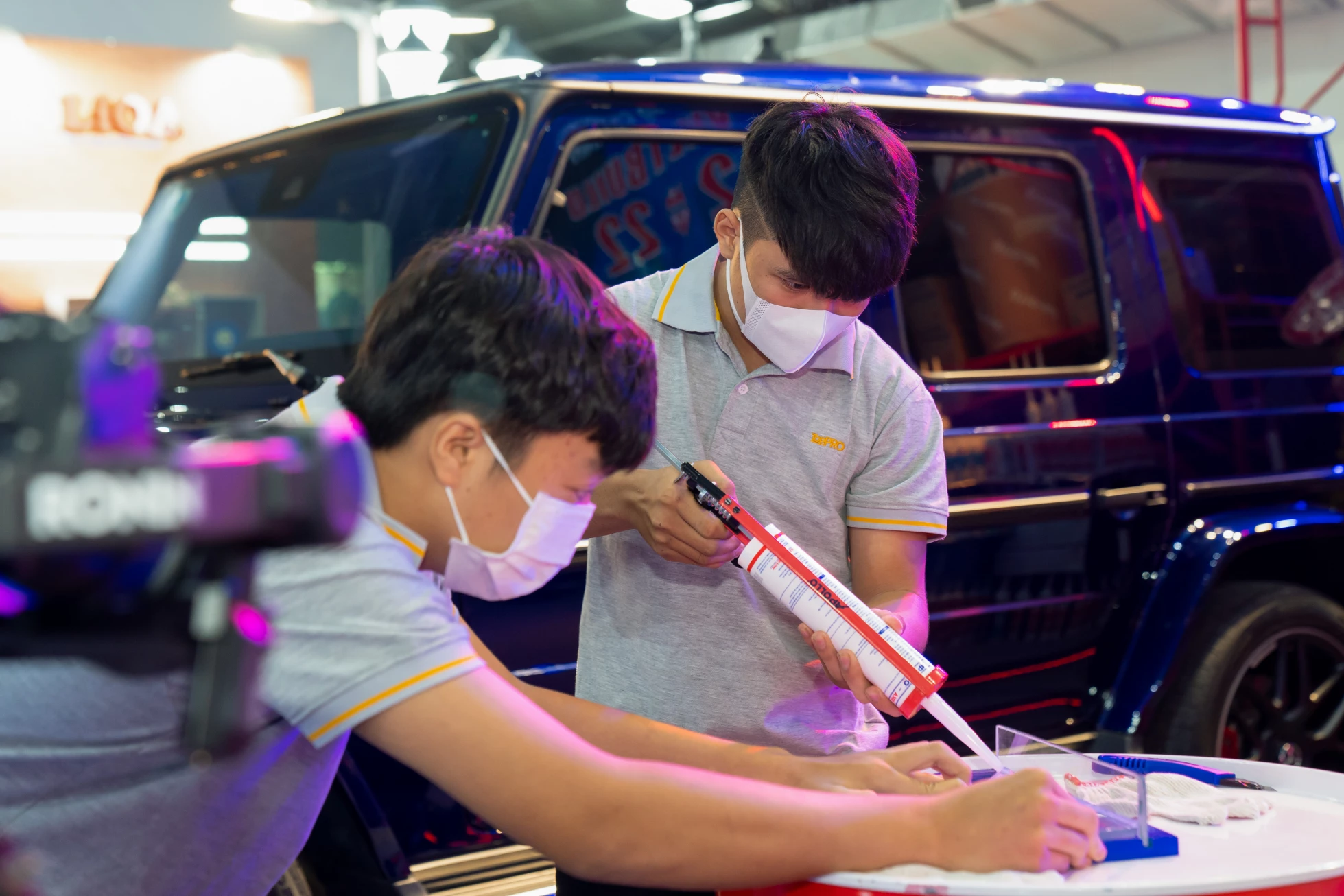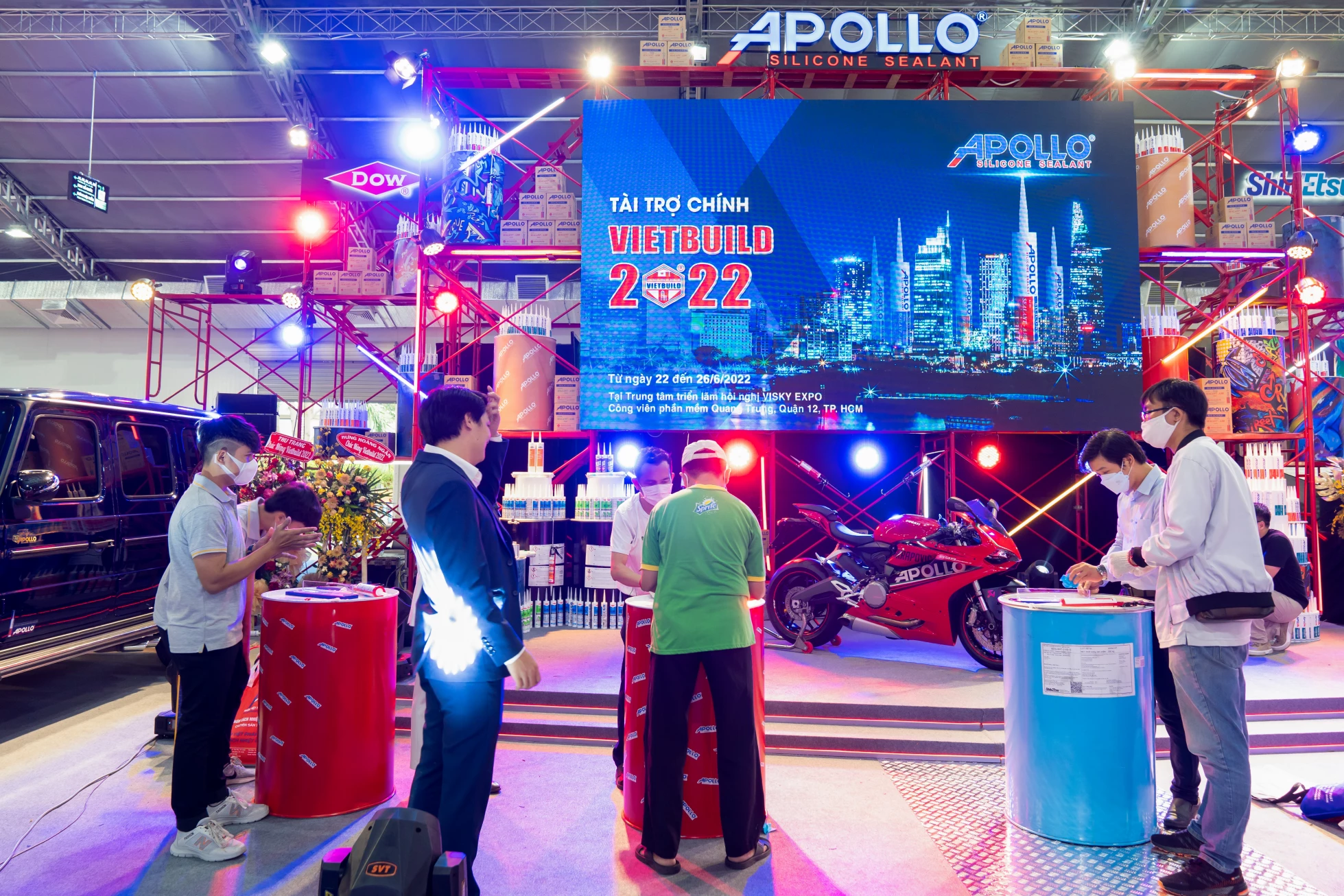 Congratulations on a successful and valuable VietBuild season. See you again in the next VietBuild season next year.