Volunteer ambulance fleet: To leave no one behind!
31/07/2021
Saigon has been struggling with the epidemic and long periods of social distancing. Somewhere, when watching the news on television, reading the hurried messages of friends, listening to the advice, and comforting calls from relatives, surely all of us have emotions that are about to burst into tears, and then said to our beloved land: "Go Saigon! Stay strong!".
At 0:00 on July 9, Saigon entered the city-wide distance chain according to Directive 16. Saigon is "sick"! Persistent illness, followed by not-so-optimistic data on community infections. Saigon people from being surprised had to get used to the enormously increasing number of COVID-19 patients on news reports every single day.
On July 9, Saigon had 1,229 cases.
On 24/7, Saigon had 5,396 cases.
On July 26, Saigon implemented a curfew after 6 pm…
All activities in the city are temporarily suspended, except for emergency treatment and at the coordination request of the epidemic prevention and control unit.
No longer the sight of people queuing in front of food stores to buy food like in the early days of the quarantine, Saigon is now panicking quietly. Sometimes, people are startled by the siren of the ambulance, then they are heartbroken to pray for peace for all.
Track your journey log: https://saigon-stronger-together.apollosilicone.vn/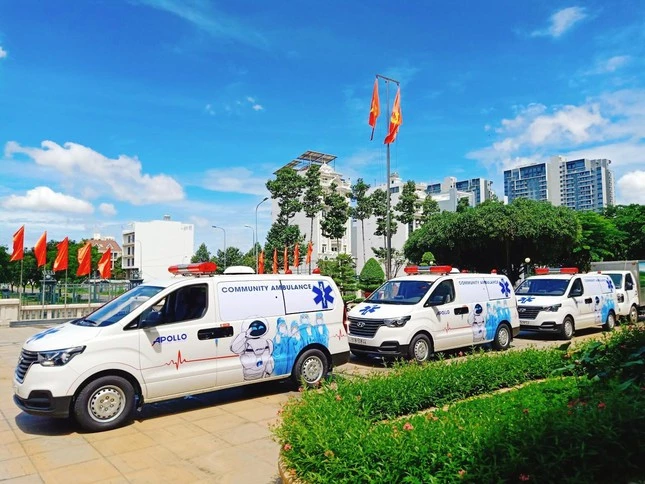 Apollo Silicone Volunteer Ambulance Team is ready to go to the center of the epidemic to support the city
This is not the first time the city has implemented social distancing, but perhaps it prolongs and leaves a deeper impression than ever in the hearts of Saigon people in particular, and the people of our country in general. Traders in Saigon, the poor laborers lost their jobs because of the epidemic; wounded frontline forces are forgetting to eat and sleep, leaving behind family and daily life to prevent epidemics day and night; patients of all ages stay in concentrated isolation. But the most pitifulness is the cases of serious and critical transfers that could not be treated in time because of the overloaded.
Sympathizing with the pain of compatriots and also responding to the government's summons calling on Saigon people to volunteer on the front lines against the epidemic, with the desire to contribute a part of Saigon's efforts to fight the epidemic, Apollo Silicone Joint Stock Company team volunteered to join the force of ambulance drivers to transport COVID-19 patients to hospitals, reducing pressure on the medical system and deaths rate for severe and critical cases.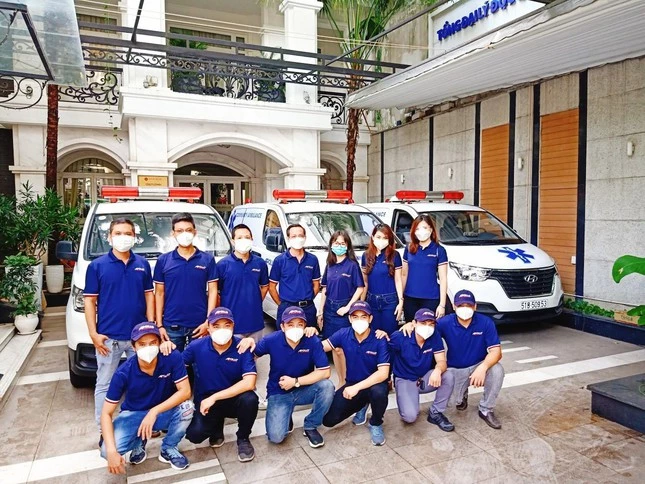 The employees of Apollo Silicone Joint Stock Company are determined to fight the epidemic together
The immediate volunteer fleet consists of 03 dedicated ambulances working under the direction of the Thu Duc City Hospital (No. 29, Phu Chau, Tam Phu Ward, Thu Duc City, Ho Chi Minh City) from July 28 until the end of the epidemic to transported patients and other medical facilities.
The fleet operates in the form of self-management and is dispatched 24/7 by medical centers and hospitals. The members of the fleet are trained in the necessary medical skills to ensure safety when operating and transporting COVID-19 patients. The fleet will be further expanded to meet actual urgent needs.
At the same time, the company's office block also set up a logistics support team to join hands in epidemic prevention, supply raw materials for the kitchens, and become a solid rear for the frontline force.
With the mindset of "Giving is taking" and the philosophy of "receiving kindness from your heart" throughout nearly 20 years of operation of Apollo Silicone, the company's leaders and employees have considered volunteering as traditional and inevitable as it should be. Perhaps so, even though they knew that participating in the Volunteer Ambulance Team was going to the epidemic center, going to hot spots that many people were hesitant to step into, the Apollo Silicone team still rolled around and accepted commitment as a response to a call from the heart. Because obstacles cannot prevent people from coming together with kindness that comes from deep within the Heart.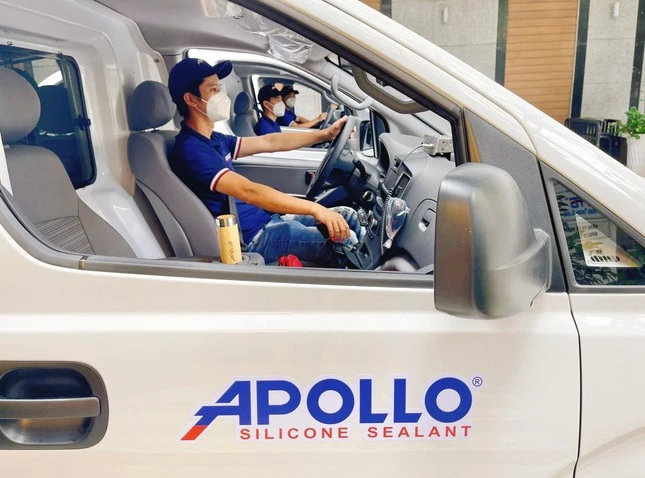 The team of volunteer ambulance drivers is trained and equipped with the necessary skills to support field hospitals in the city
"We consider sharing social responsibility and the common difficulties of the community as an inevitable responsibility and duty of businesspeople like us," said Mr. Ngo Quoc Cuong, General Director of Apollo Silicone Joint Stock Company.
Not long ago, Apollo Silicone and a team of customers - partners - collaborators contributed and supported more than 5 billion VND for epidemic prevention. In which, phase 1 has supported the areas of Binh Tan, Thu Duc, Go Vap... to help the frontline such as Thu Duc City Fatherland Front Committee, University of Medicine and Pharmacy, Ho Chi Minh City, Binh Tan District Medical Center, Go Vap Medical Center…. against epidemics of the city. We want to support Saigon in particular and also contribute a small part to the fight against the epidemic of the whole country in general.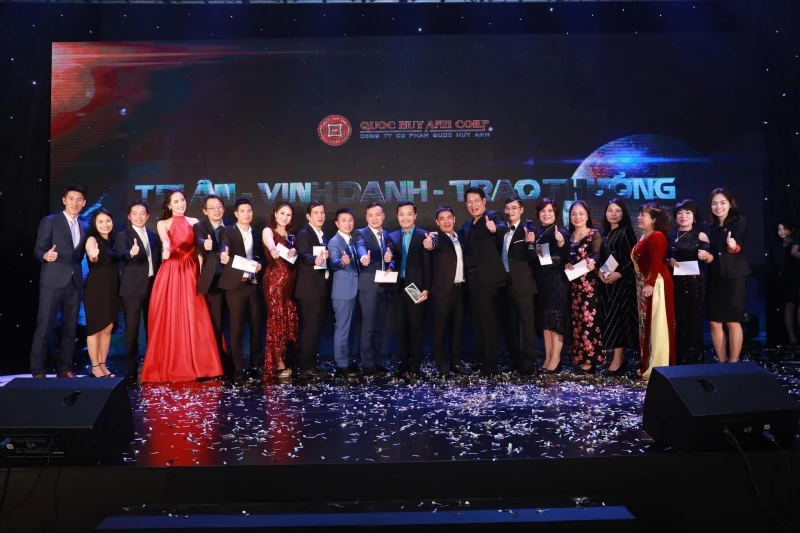 Thu Duc City People's Committee welcomes Apollo Silicone Volunteer Ambulance Team
Many socio-economic activities in Saigon are stopping, but every day, the flow of life here continues. People in Saigon seek to love each other. Enterprises have just struggled with business pressures because of the pandemic, but have never forgotten to help and provide relief to the compatriots.
Saigon will soon be healthy if everyone joins hands, adheres to epidemic prevention regulations, adheres to social distancing plans, and stays at home for each other and for those around them. What if every single people think for others and also for themselves, life will soon be back to being as good as it was in the past.
Saigon will not leave anyone behind, will not forget anything, will always be a peaceful land, sheltering millions of people.
Oh, Saigon! Get well soon!