Set imprint
in your career path
Each employee has a clear career orientation
to explore their potential and promote human development at Quoc Huy Anh Corp.
Always keep learning and creating, changing your thoughts and
actions with new thinking to surpass yourself,
you will create new energy with new vitality.
Our Team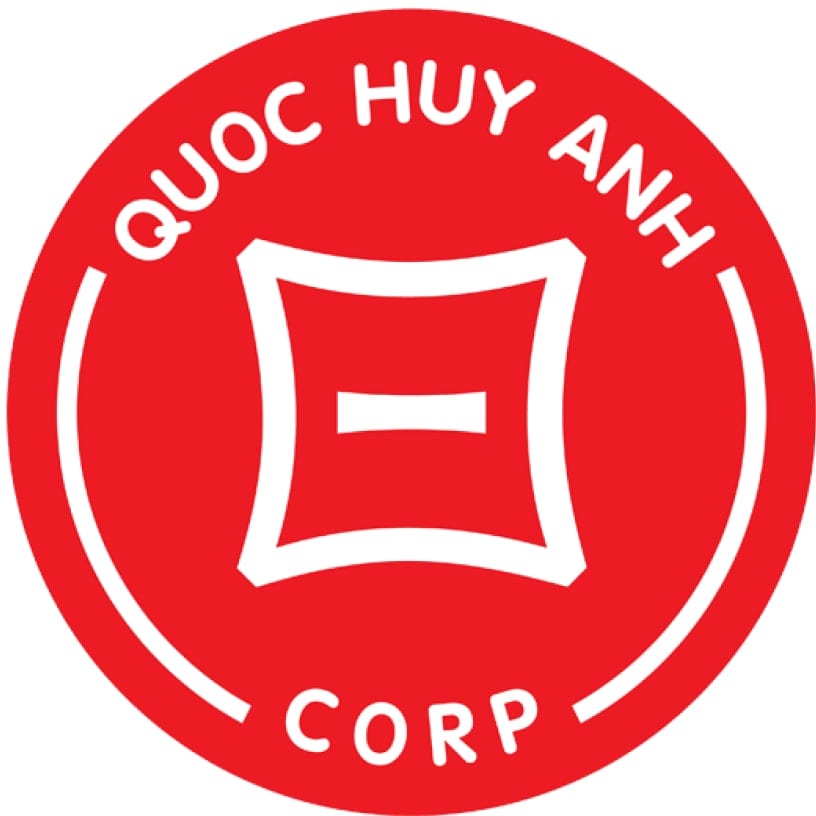 01
Professtional
High in major, professional
in working.
02
Enthusiasm
Working with endless passion and
sharing with love.
03
Energetic
Always proactive in work.
04
Creative
Constantly exploring and discovering
breakthrough innovations at work.
LIFE AT
Quoc Huy Anh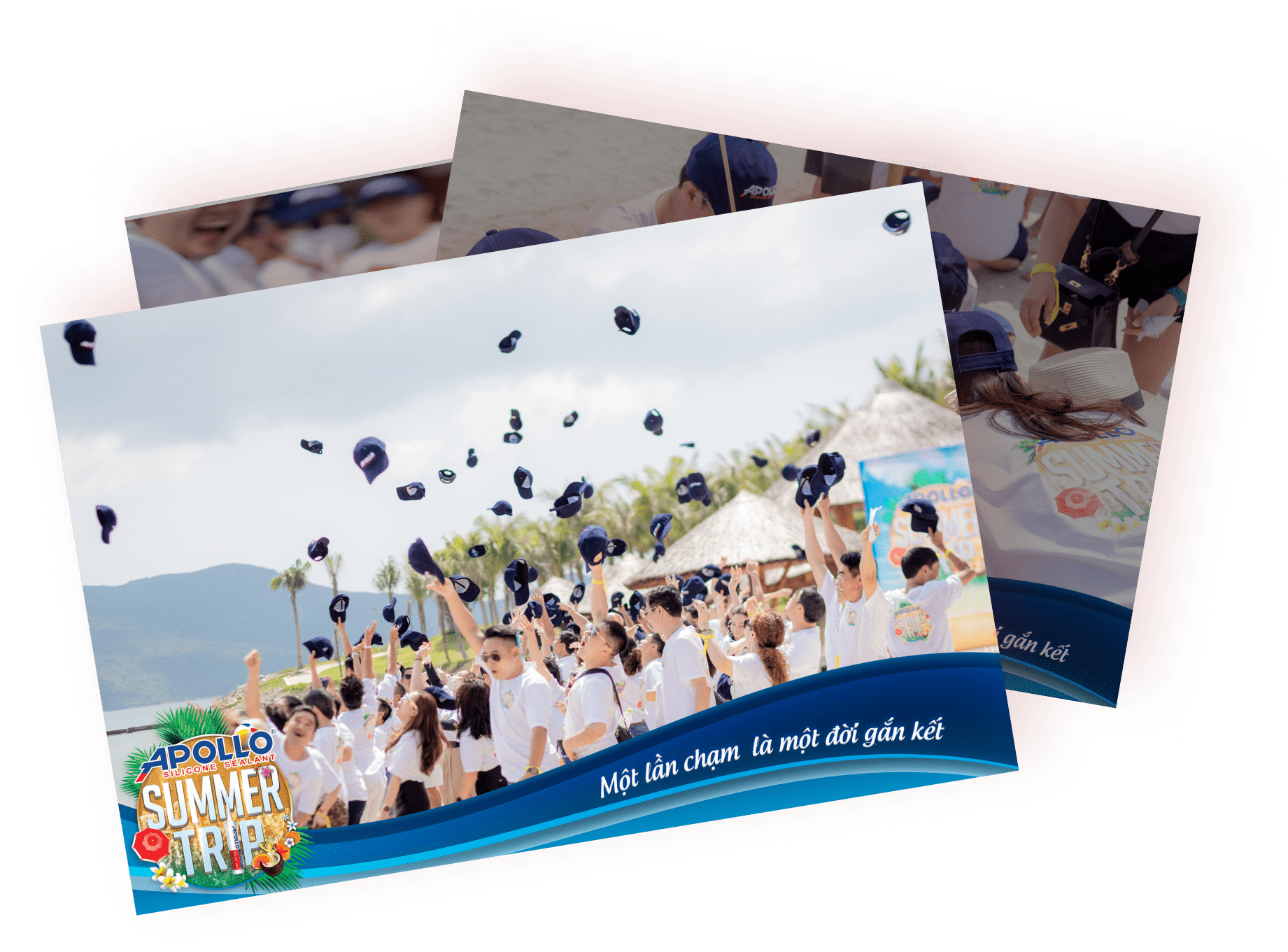 Stay bonding
Our goal is a long-term companionship, because of
"bonding for life".
Develop together
We work hard and learn hard to optimize efficiency.
Work hard, play hard
We find our way to relieve stress and have fun together.
Our Activities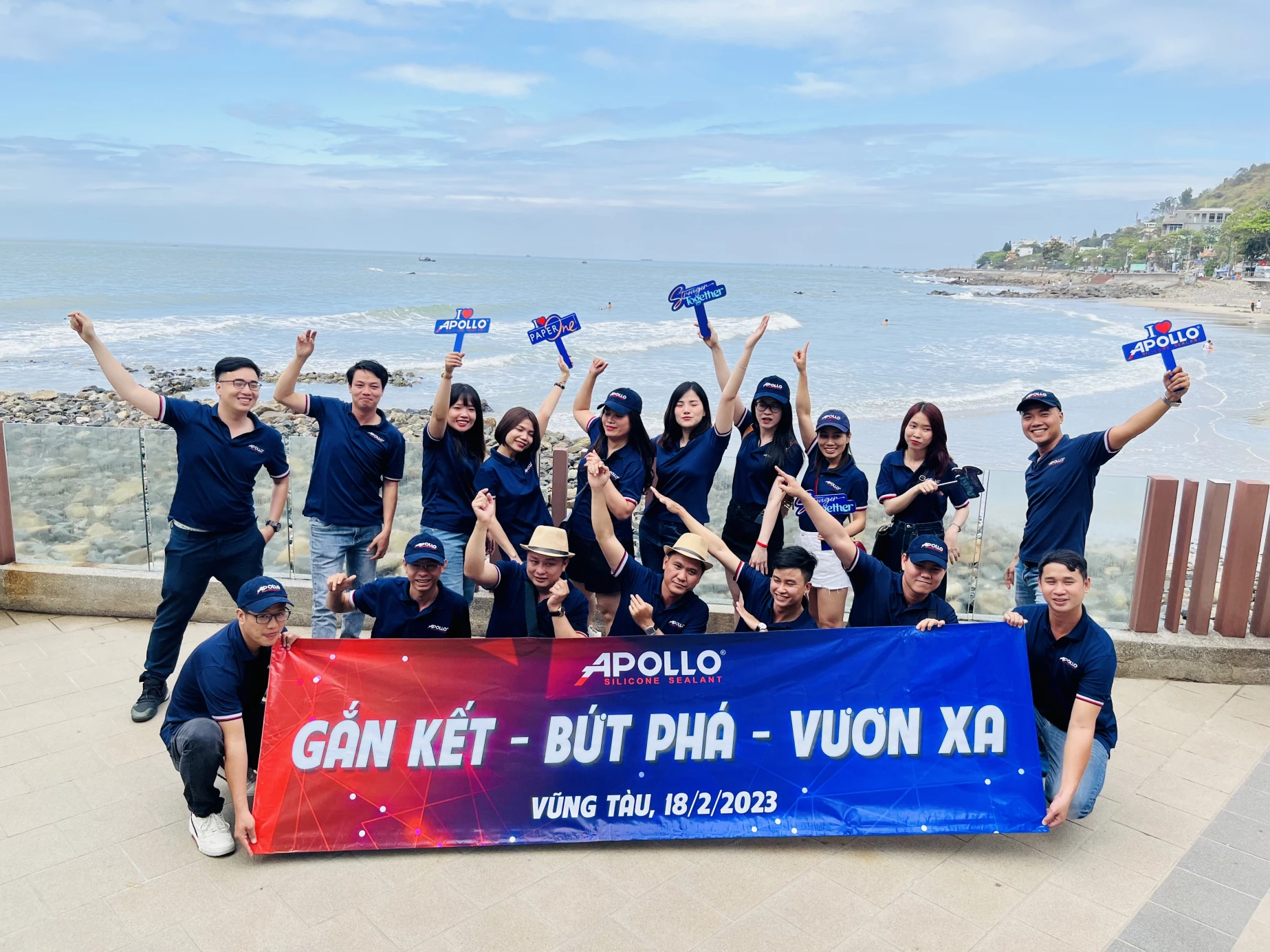 Chiến binh Apollo: Gắn kết - Bứt phá - Vươn xa
Không chỉ là một chuyến đi dã ngoại, đây là một sự kiện mang ý nghĩa lớn đối với phòng kinh doanh HCM của Apollo Silicone. Chúng tôi đã cùng nhau thắt chặt tình đoàn kết, tạo ra một tinh thần quyết tâm để hoàn thành mục tiêu của mình trong năm 2023...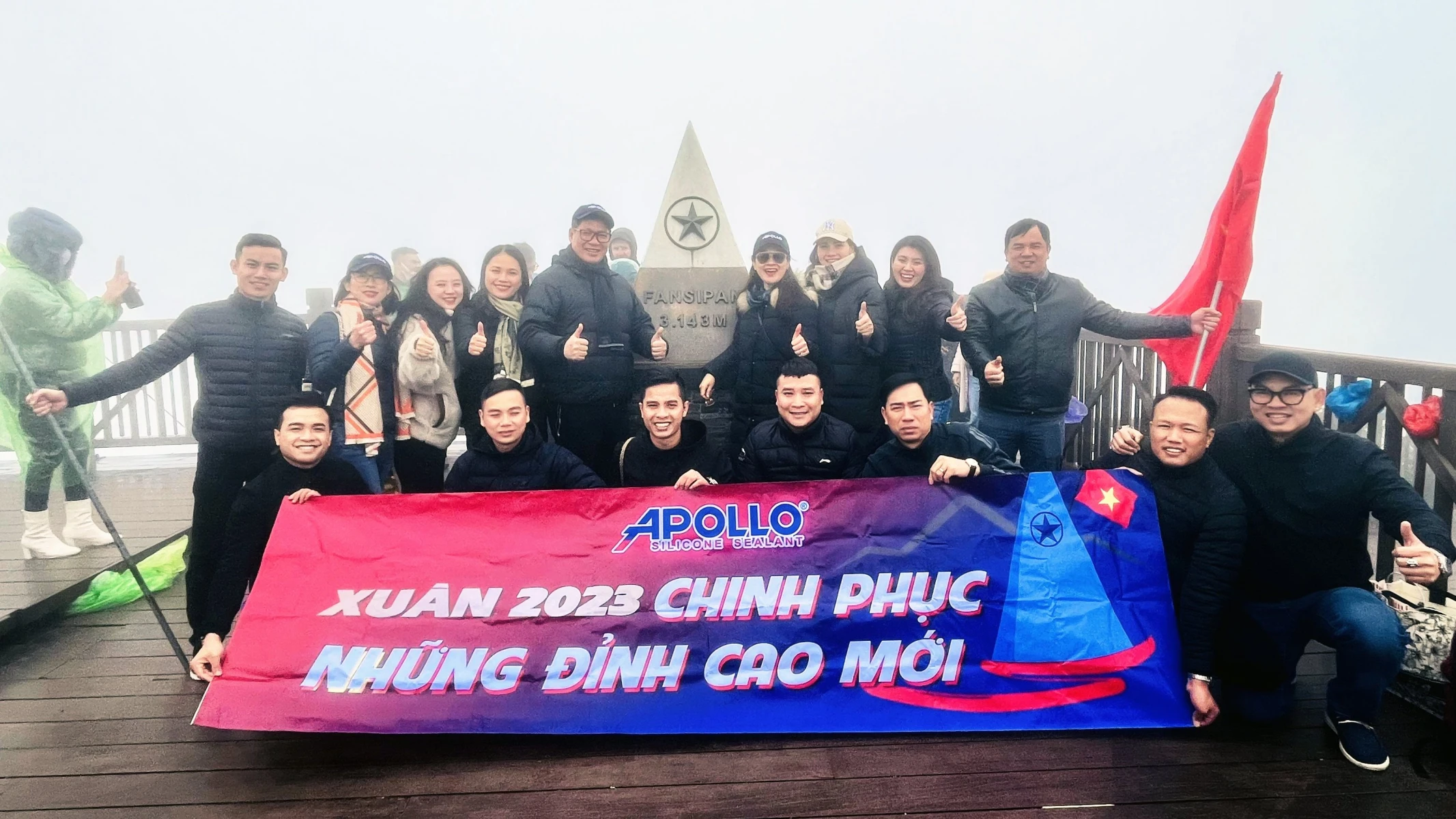 Xuân 2023 - Chinh phục những đỉnh cao mới cùng Apollo Silicone
Trong những ngày đầu năm 2023, đội ngũ chiến binh Apollo đã chứng tỏ quyết tâm của mình bằng việc chinh phục nóc nhà đông dương - đỉnh Fansipan. Đây là chuyến du xuân mà những chiến binh Apollo Silicone đã tỏ ra sức mạnh, tự hào và tự tin trong năm mới...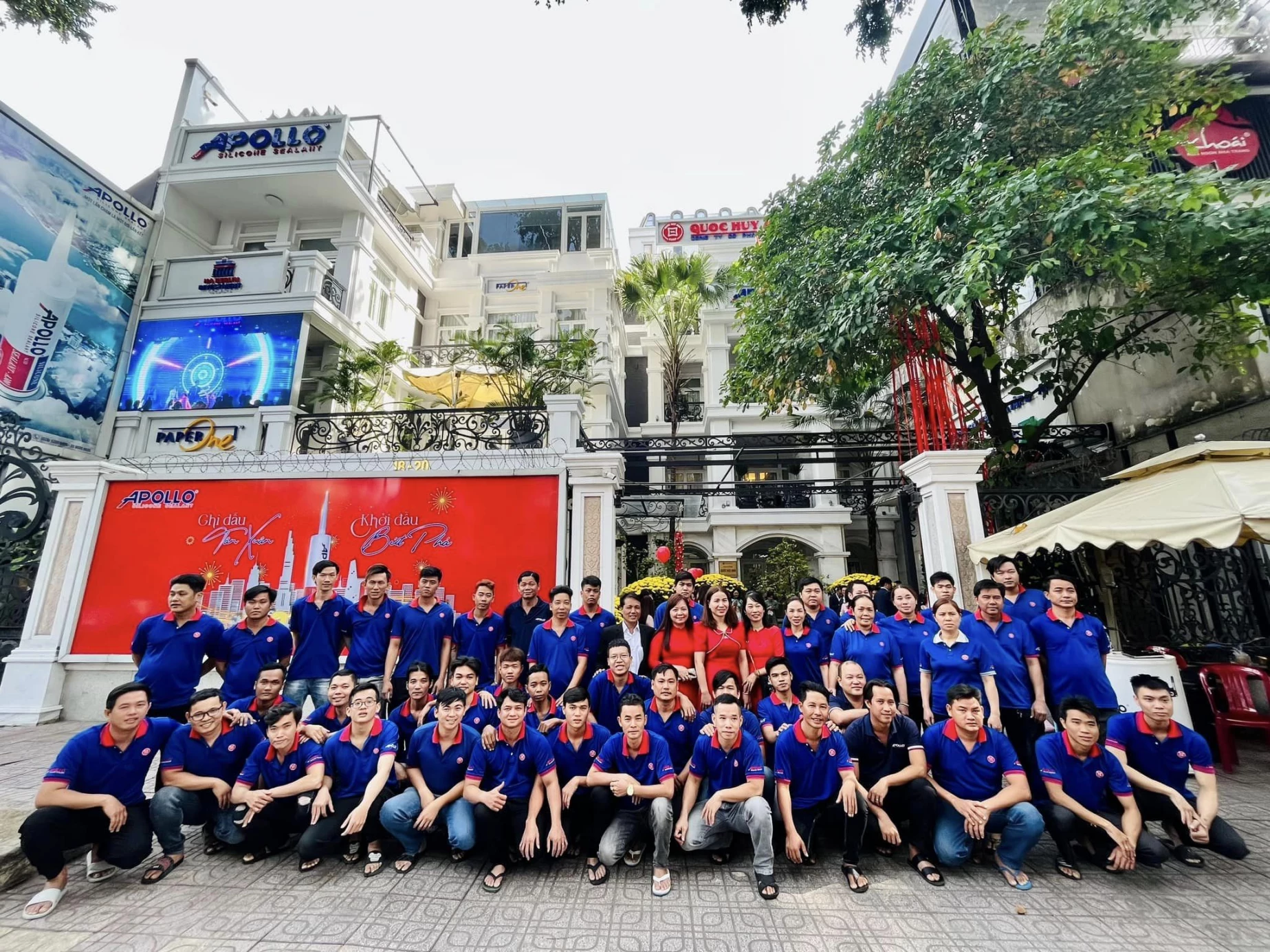 Tưng bừng khai trương đầu xuân Quý Mão 2023
Mồng 9 tết Quý Mão - Quốc Huy Anh Corp tưng bừng khai trương năm mới 2023 tại văn phòng chính ở số 18-20 Lê Quý Đôn P Võ Thị Sáu Q3 cũng như các văn phòng, chi nhánh và nhà máy trong cả nước...